GI
The GI is a flexible, 5-axis processing system. The machine provides pre-and fine grinding, with an unmatched process flexibility and is able to process substrate diameters up to 500 mm.
With the integrated post-processing technology for CAD/CAM applications, the GI is ready for custom engineering of highly sophisticated products.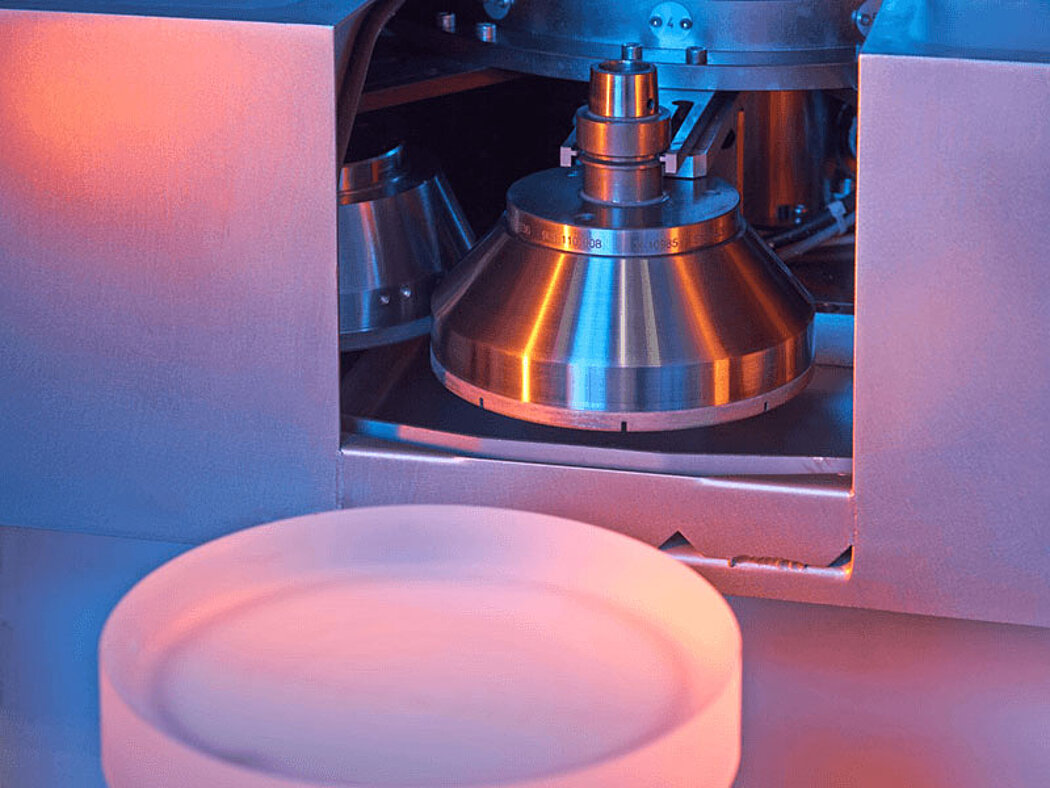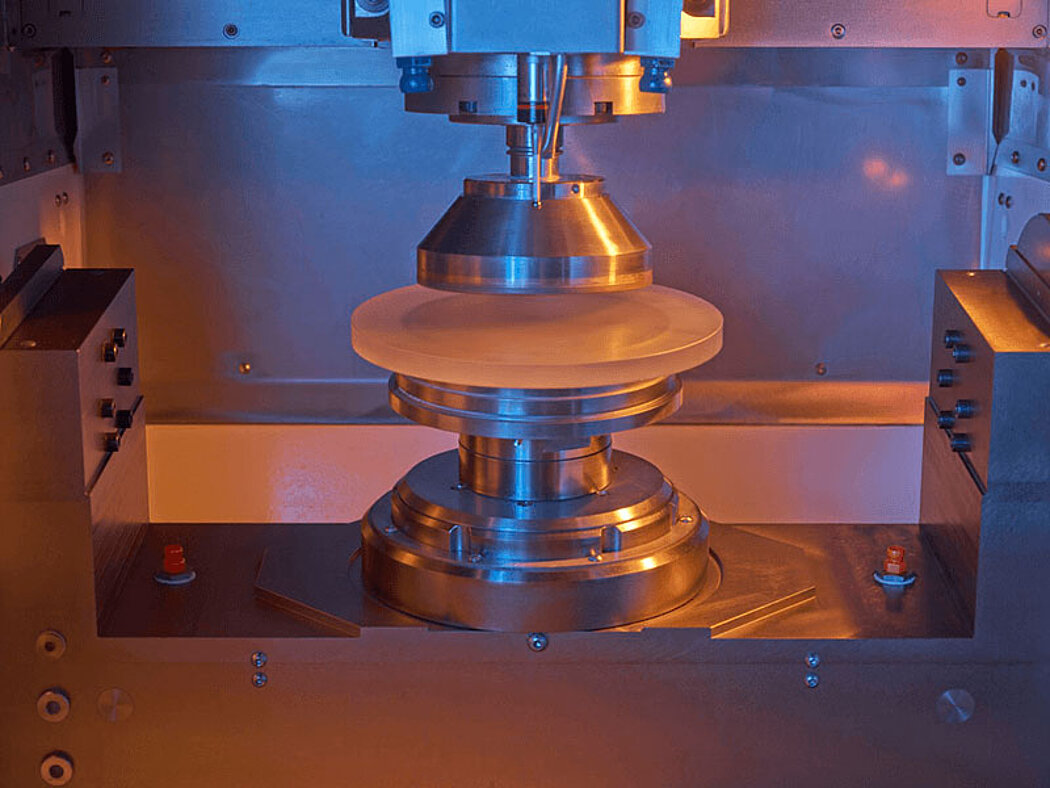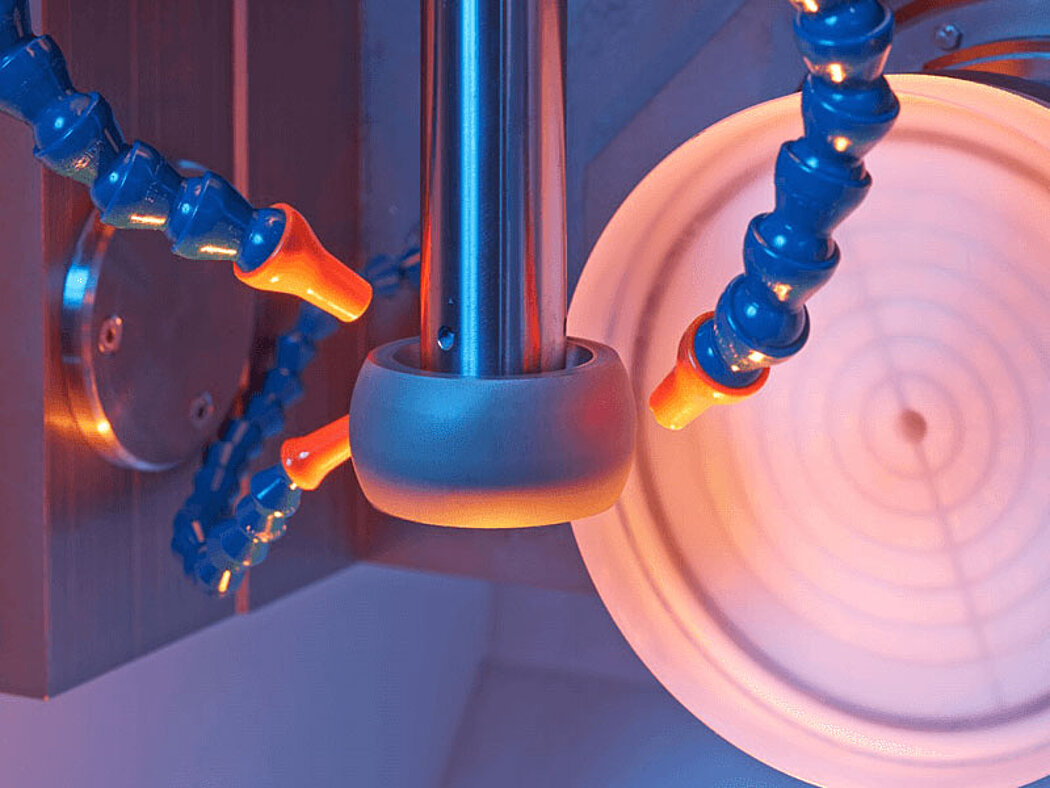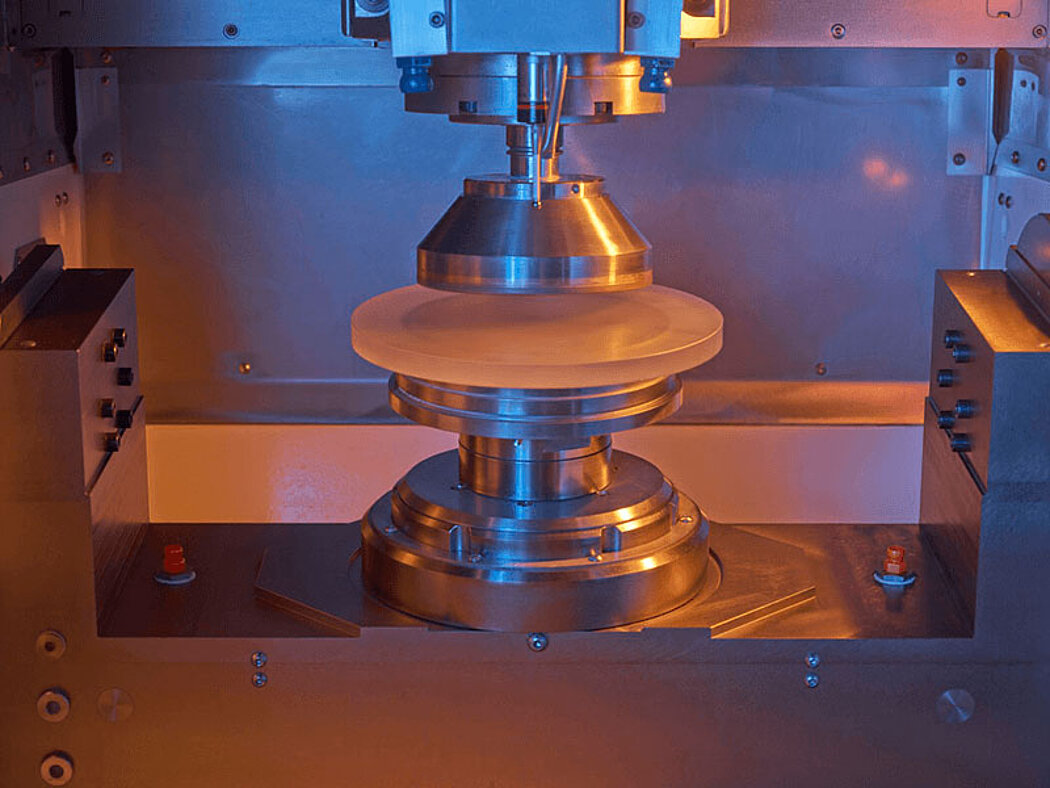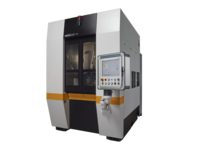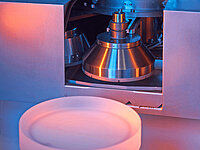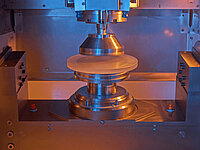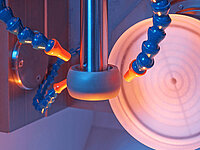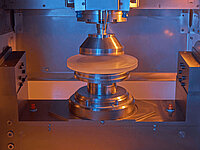 Processing of complex geometries
Flexible kinematics, 5 CNC controlled axes with Bosch Rexroth MTX controller, powerful spindles and many pre-defined processes make this machine the best choice for producing complex and accurate parts.
Prisms can be produced in single or batch mode. Using the front-loaded tool changer it is possible to run processes with many different steps that require different tools, fully automatic without operator interference. In combination with CAD/CAM-interface, complex work-piece geometries can be generated.

Flexible and Efficient
Universal: grinding and polishing of spheres, aspheres, prisms and other complex shapes in different modes.
Tailor-made machine versions meeting your specific demands.
Processes various hard and brittle materials
Up to two tool spindles mean faster processing and shorter cycle times.
CAMPos: integrated post processing for CAD/CAM applications.
Reduced setup time with integrated measuring probe for center thickness and workpiece geometry.
Integrated dressing process for polishing tools saves time

Reliable
High stability and low vibration through proven polymer concrete machine base.
Direct driven tool spindles for highly dynamic axis movements.
Stable and repeatable form accuracy through cooled axes and drives.
3D simulation mode for high process safety.
Integrated quality assurance system (IQS) for highest achievable surface quality in spherical processing.

Easy to use
Front-loaded tool changer (GI-2P) manages 10 tool changing slots for fully automatic processes that require different tools.
Easy job setup and editing via guided software interface BaSyS.
| | |
| --- | --- |
| Geometries: | Spheres, aspheres, plano optics, cylinders, prisms, domes, rods & other complex shapes in brittle hard material. |
| Working range: | Diameter up to 500 mm, limits are varying on process type, tool/workpiece constellation & number of machine spindles (GI-2P, with and without tool changer, GI-3P with two tool spindles) |
| Dimensions (wxdxh): | 1670 x 2660 x 2530 mm / 66 x 105 x 100 inches |
| Weight: | 6500 kg / 14330 lb (depending on configuration) |
All technical data are subject to change without notice. Verify details with Satisloh.
Purchase a GI and get your MES-360 Lite for free!
Your introduction to Industry 4.0 with MES-360 Lite
Increasing transparency and visibility of your equipment performance is one of the key levers to optimizing your production and reducing costs. MES-360 Lite provides daily reports using pre-established KPI to track machine utilization, production throughput, and top 5 errors for all of your Satisloh Lab 4.0 ready machines.
MES-360 Lite is easy to install, needs minimal maintenance (Windows OS updates), and only requires basic computers skills. The system allows up to 50 machine connection.
Upgrade MES-360 Lite to the full version at any time or add individual modules as your needs change.
Satisloh experts are ready to answer your questions. We help you make the right machine purchase decision

Satisloh designs and manufactures machines that meet your specific requirements. Request your personalised quote today!