Proactively prevent downtime with immediate support at your fingertips
Proper maintenance guarantees that your Satisloh equipment will perform at the highest quality level for years to come. With STEP (Satisloh Total Equipment Protection), we offer comprehensive maintenance to stabilize and secure the performance of your Satisloh lab equipment, to ensure continuous, uninterrupted operation and consistent quality production.
We offer various STEP contract levels to cover your specifc needs for Satisloh´s Ophthalmic equipment.
There are different programs available, according to specific regions.
---

To learn more about our STEP maintenance and which program best suits your needs.
Why invest in STEP maintenance?
Comprehensive Support – Proactive, pre-scheduled maintenance, support whenever needed with priority.*
Reliability with Satisloh Certified Parts & Labor – Our service technicians use only Satisloh factory-tested spare parts and are continually trained on the latest technology and product improvements.
Technology Updates – Machine firmware/software updates help continually improve Satisloh´s machine performance and reliability.
Cost Control – A STEP contract helps you manage your expenses by controlling upfront costs versus emergency repair fees.
Longer equipment lifetime.
Predictable & affordable cost of ownership.
Stay up and running to ensure full business continuity.
Maximize performance/throughput and output quality by regular preventive maintenance visits.
*Phone support charges vary by region. Please ask your sales or service representative.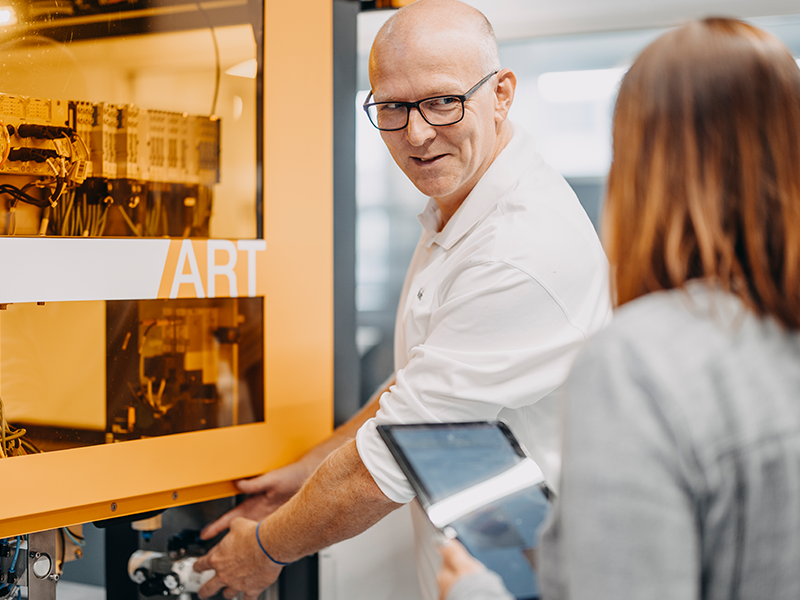 Satisloh experts are ready to answer your questions. We help you make the right machine purchase decision

Satisloh designs and manufactures machines that meet your specific requirements. Request your personalised quote today!