1500-PO
The 1500-PO is the newest addition to Satisloh's box coater line-up. This versatile mass-production coating system is ideal for high throughput thin-film requirements. Built for continuous operation, the 1500-PO is engineered for reliability and consistent optical coating results.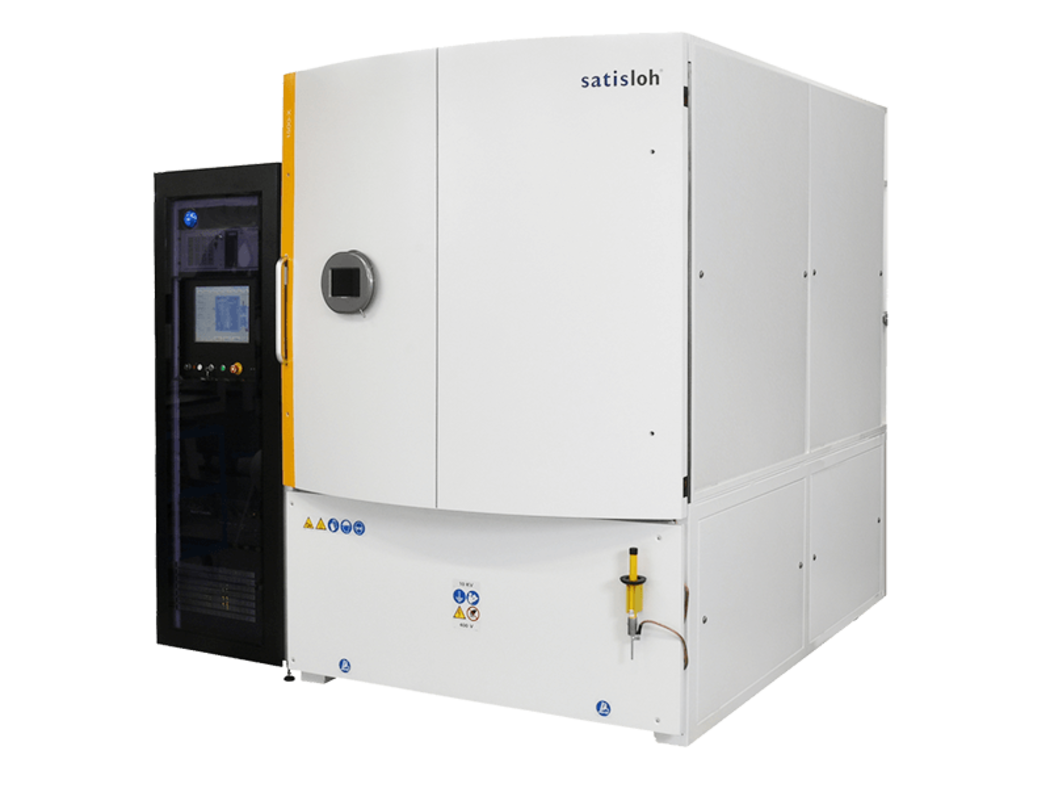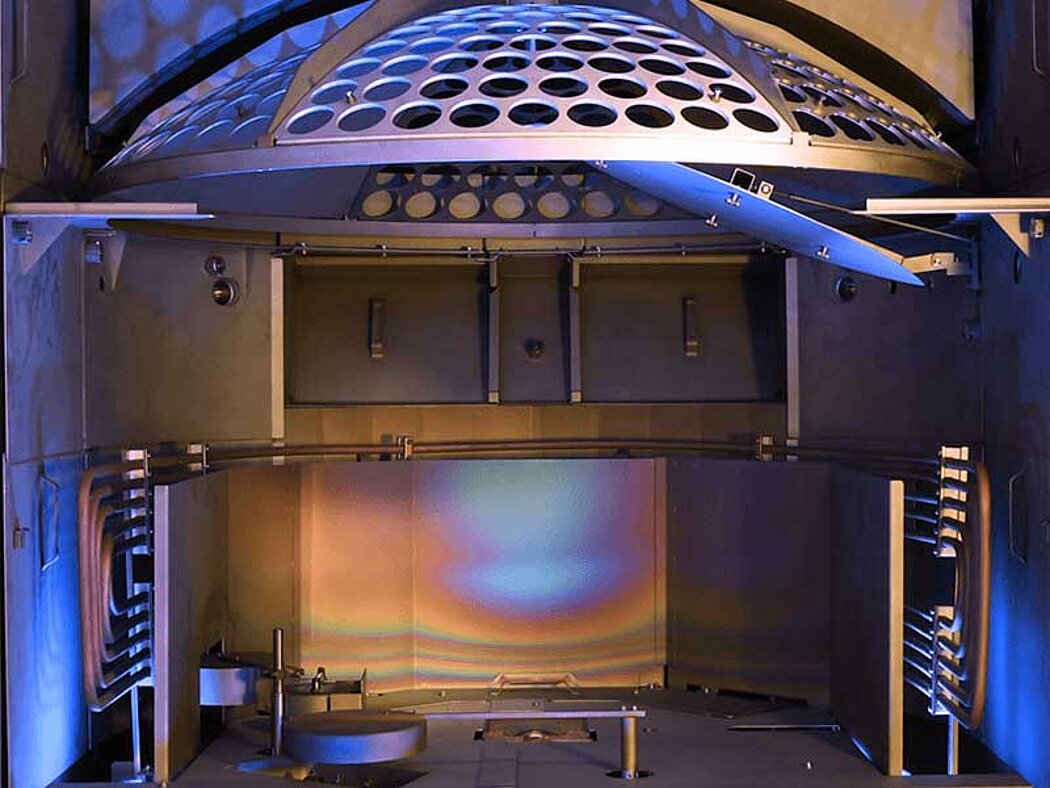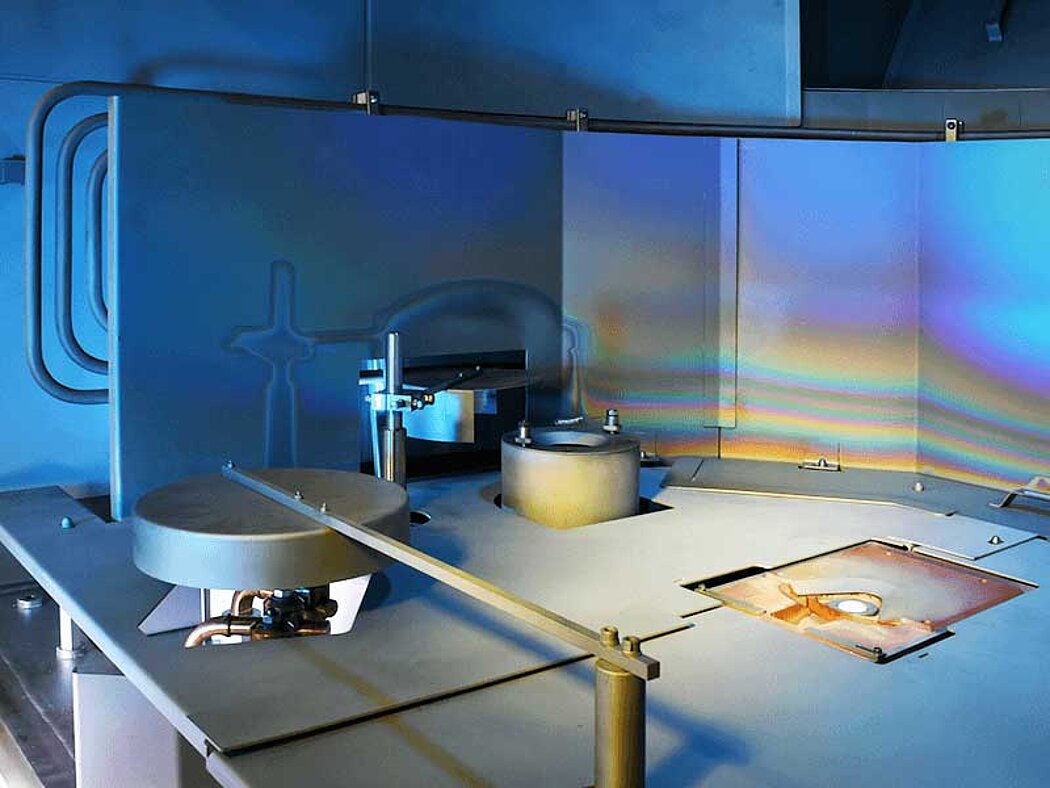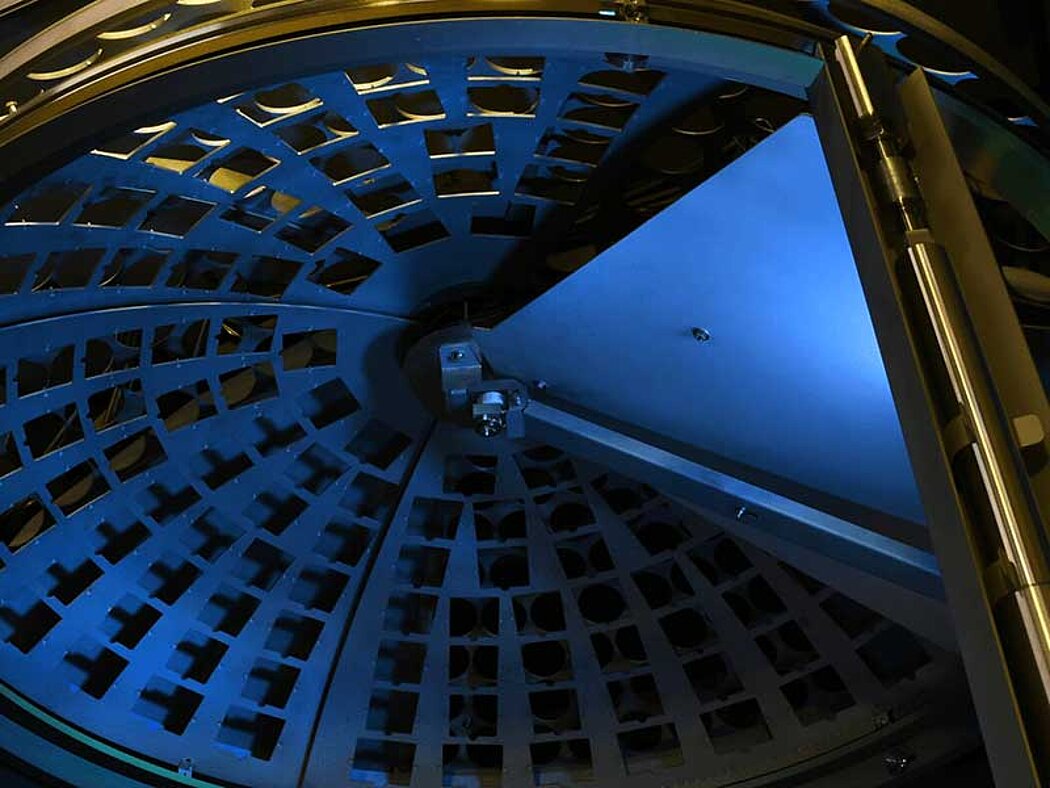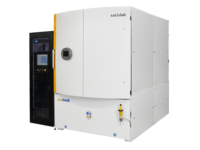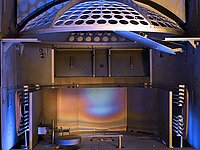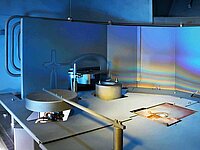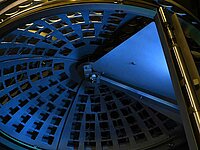 Ideal for coating mass market precision polymer optics
The 1500-PO is the system of choice when it comes to 24/7 coating operations. Its powerful and fast diffusion pump as well as the large Meissner trap guarantee a high productivity. At the same time using the optional energy saving kit can reduce the system's energy consumption, lowering operating costs.

Efficiency & flexibility
Rapid production cycles for unprecedented throughput.
High capacity: up to 305 lenses/batch for 70 mm diameter optics.
Large Meissner trap with exceptional surface area reduces pump times at the start of the deposition process. This increases throughput and stabilizes process conditions with exceptional repeatability.
Powerful and fast diffusion pump system.

Easy to use
User-friendly and intelligent HMI software allows operators to quickly input data, set up procedures and change between process parameters. Advanced coating run data log generation.
Single EBG and thermal resistive sources.
Simplified e-beam emitter with 50 % fewer parts for easier maintenance and increased reliability.
Energy saving kit available.
Full compatibility with Satisloh's MES-360 Manufacturing Execution System.
Dry preliminary pumping group (optional).
| | |
| --- | --- |
| Substrate material: | Polymers, glasses, others on request |
| Substrate holder: | Dome (sectors or full ringless), and other options on request |
| Capacity: | Up to 317 lenses Ø 70 mm |
| Dimensions (wxdxh): | 2384 x 3295 x 2765 mm / 94 x 130 x 109 inches |
| Weight: | Approximately 3580 kg / 7893 lb |
All technical data are subject to change without notice. Verify details with Satisloh.
Purchase a 1500-PO and get your MES-360 Lite for free!
Your introduction to Industry 4.0 with MES-360 Lite
Increasing transparency and visibility of your equipment performance is one of the key levers to optimizing your production and reducing costs. MES-360 Lite provides daily reports using pre-established KPI to track machine utilization, production throughput, and top 5 errors for all of your Satisloh Lab 4.0 ready machines.
MES-360 Lite is easy to install, needs minimal maintenance (Windows OS updates), and only requires basic computers skills. The system allows up to 50 machine connection.
Upgrade MES-360 Lite to the full version at any time or add individual modules as your needs change.
Satisloh experts are ready to answer your questions. We help you make the right machine purchase decision

Satisloh designs and manufactures machines that meet your specific requirements. Request your personalised quote today!