MES-360 PO
Satisloh's modular open platform Manufacturing Execution System MES-360 PO automatically collects, tracks, and shows all machine and process data. It enables the user to analyze and draw conclusions, and as a result, to implement improvement actions in order to increase overall equipment effectiveness.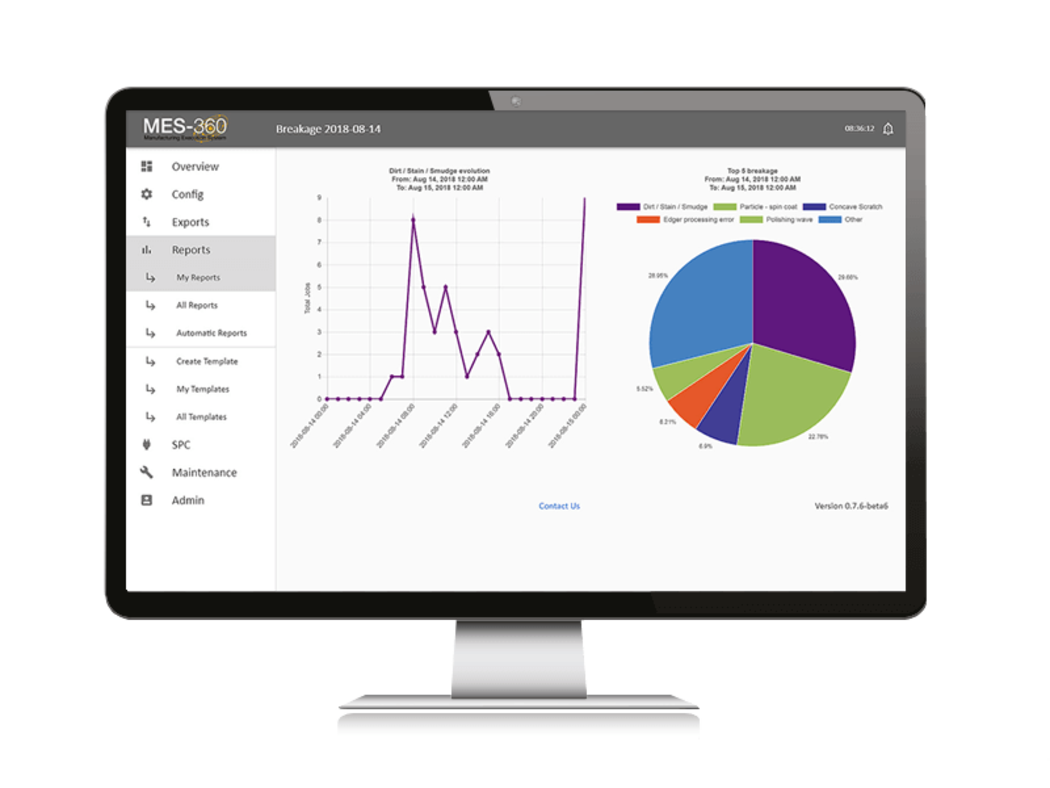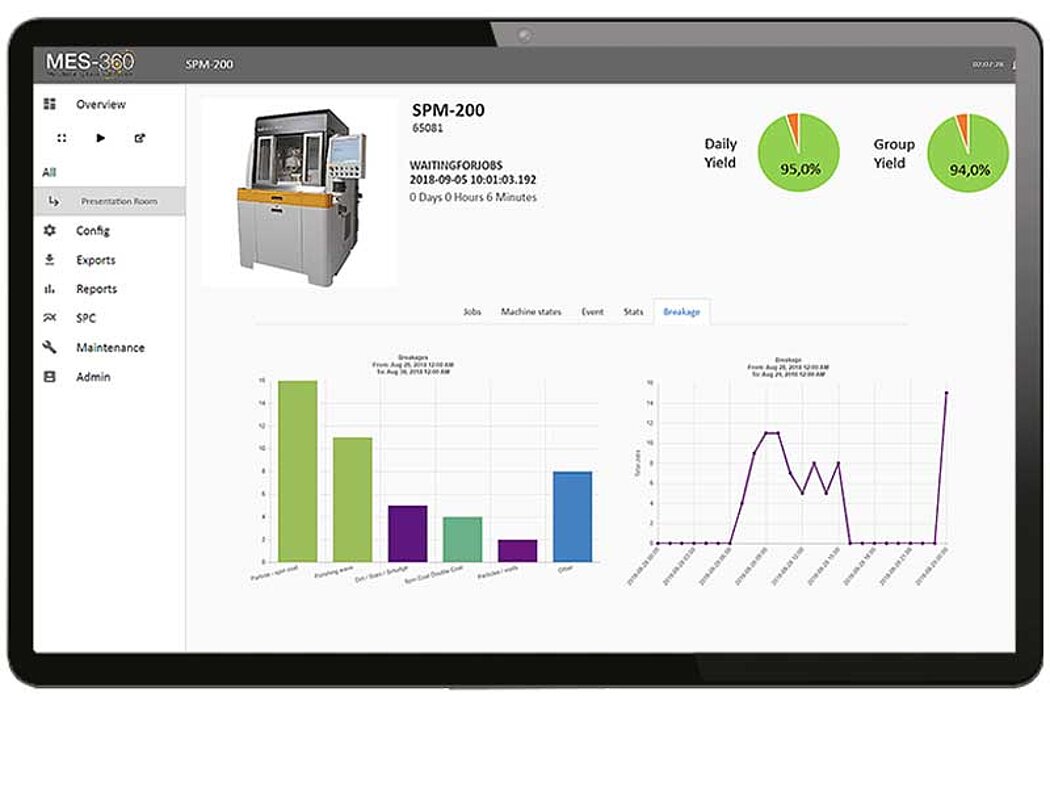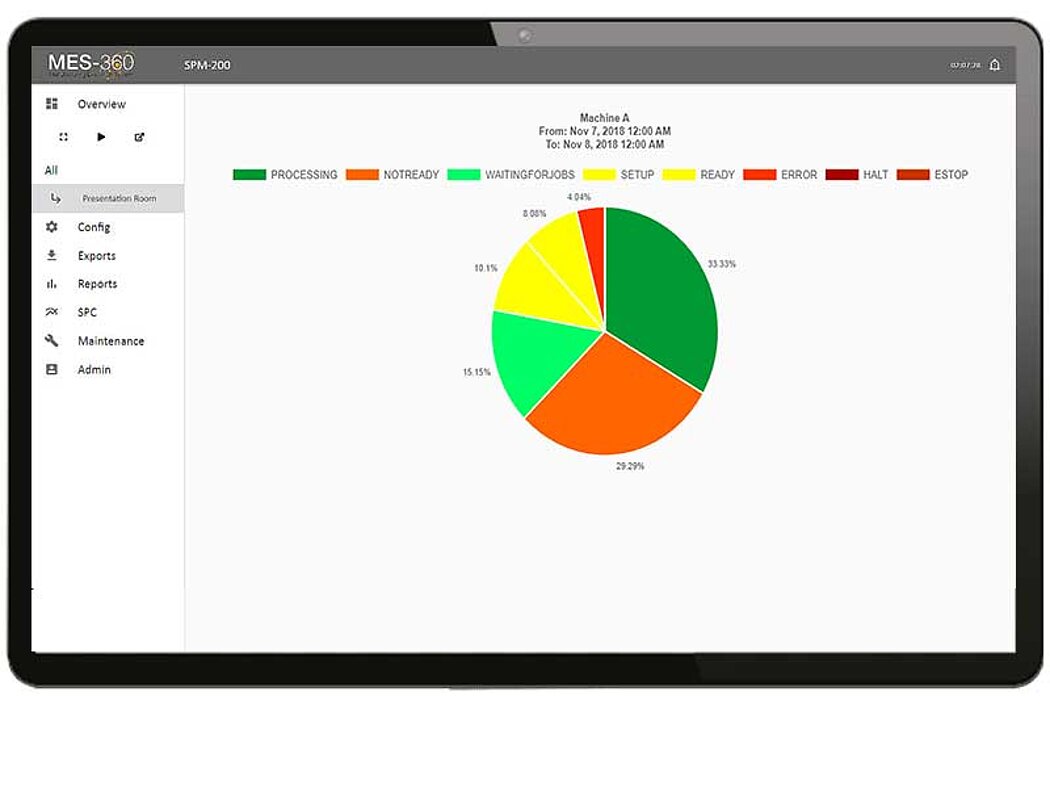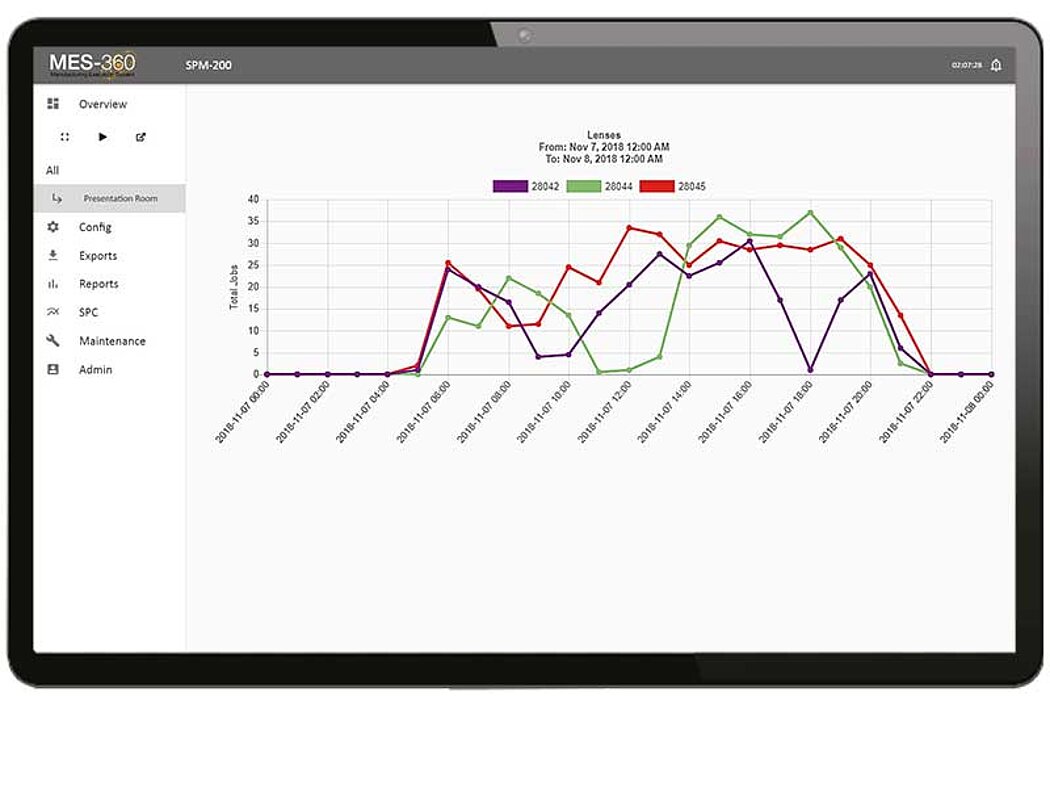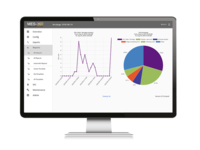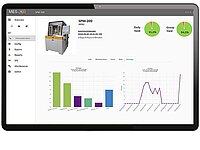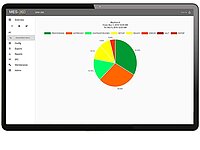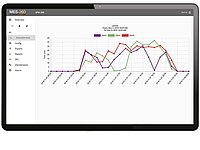 MES-360 PO for Smart Manufacturing
In the manufacturing process of precision optics components a vast amount of data is being generated and processed. Some of this data is evaluated manually but a lot is neither recorded nor analyzed, although useful for process control and thus the improvement of quality and production effectiveness.
Satisloh's MES-360 PO enables users to track and monitor process and machine data in order to save time and money by increasing the overall equipment effectiveness and maximizing quality and yield.
MES-360 PO is an open platform system seamlessly connectable to both Satisloh's and other manufacturers' machines. It also interfaces with most LMS and ERP systems.
Modular system: step-by-step implementation as user requirements evolve
Data can be viewed simultaneously by multiple people and on different devices

Machine Monitoring:
This MES-360 PO module improves machine uptime and efficiency by optimizing throughput times, and enables immediate troubleshooting in case of machines being down.
Features:
Machine status data
Productivity reports with machine utilization details
Cycle time tracking for each machine
Error/alarm tracking
Tool usage tracking
Tool change and maintenance prompts
Dashboard showing real-time machine status and jobs
E-mail/SMS alerts in case of machine errors
| | |
| --- | --- |
| Server requirements | Physical or virtual server Min. 2.5 GHz, 8 core CPU Min. 16 GB RAM Min. 500 GB free space on hard drive Min. 1 Gbit network Windows server 2012 32/64 bit Cloud server available |
| Client requirements | PC, ThinClient, TabletPC with WIN OS Min. 2 GHz dual-core CPU Min. 4 GB RAM MS WIN 7/8/10 32/64 bit |
All technical data are subject to change without notice. Verify details with Satisloh.
Satisloh experts are ready to answer your questions. We help you make the right machine purchase decision

Satisloh designs and manufactures machines that meet your specific requirements. Request your personalised quote today!