Pump Station
The Pump Station automatically pumps all fluid, tape, chips, and long turning strands via overhead pipeline to the remote chip compactors or chip separators at the coolant management system.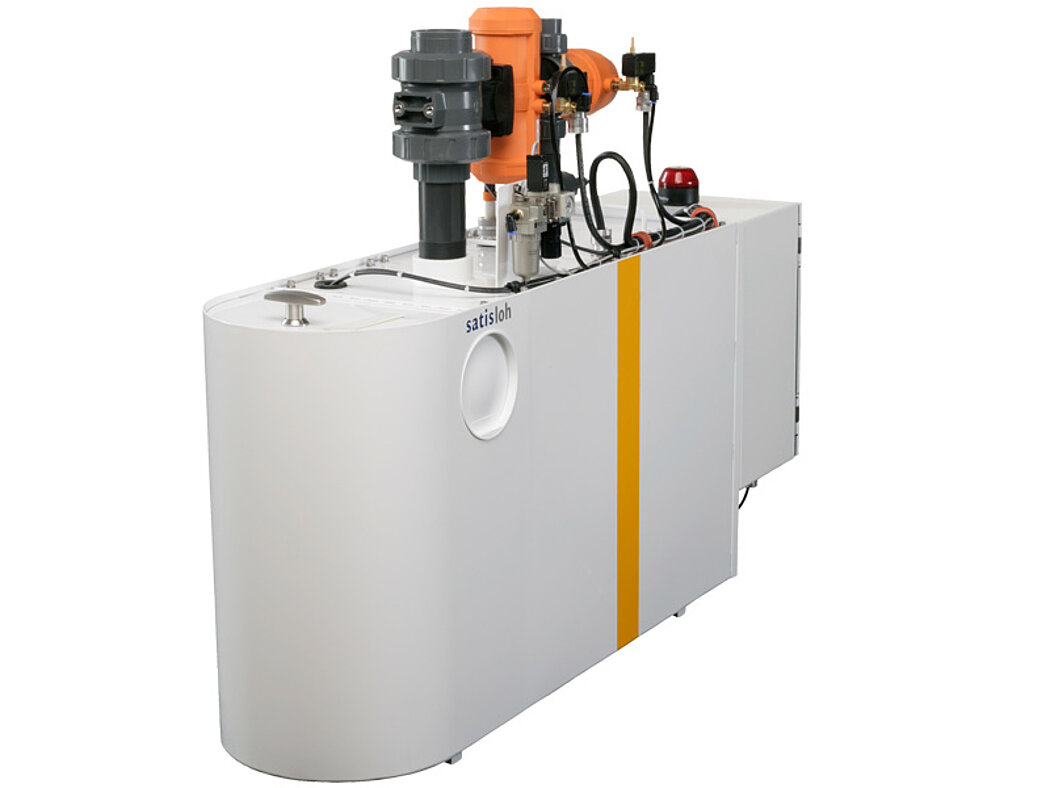 Pump Station to expand automation and optimize waste management
Using Satisloh's Pump Station eliminates the need for tanks and debris bins in the surfacing area. With the smallest footprint possible, it allows positioning between conveyors.
The Pump Station features a lens debris and fluid pumping system.
It is available as integrated and standard pump station.
It is used with Microseparator® HC1, HC3 or HC6 systems. All fluid and lens debris is pumped from the generator overhead via plastic pipe to the remote Chip Separator or Compactor Assembly.
It is compatible with all organic milling debris and all organic finishing debris.
To be used with one generator. Best suited for VFT-orbit-2 and VFT-orbit-2E (Integrated Pump Station).
Includes: stainless steel pump and housing, fabricated steel enclosure with lens retrieval access cover, PLC control panel, automatic level control system, automatic valve for supply pipeline, automatic valve for discharge pipeline.
| | |
| --- | --- |
| Working range: | Supports 1 digital lens generators Used with Microseparator® HC1, HC3 or HC6 |
| Lens material: | All standard organic materials |
| Dimensions (wxdxh): | 310 x 1170 x 824 mm / 13 x 43 x 33 inches |
| Weight: | 80 kg / 176 lbs |
All technical data subject to change without notice. Verify details with Satisloh.
Satisloh experts are ready to answer your questions. We help you make the right machine purchase decision

Satisloh designs and manufactures machines that meet your specific requirements. Request your personalised quote today!