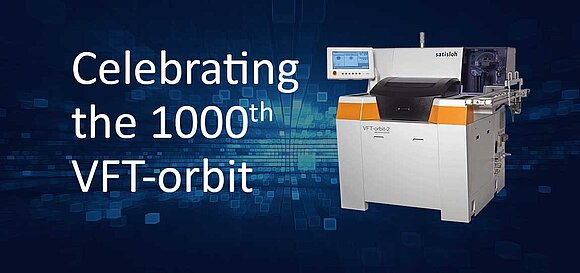 2019 - Celebrating 1000 VFT-orbit
Celebrating the production of the 1000th VFT-orbit generator
Fastest digital lens generator of the world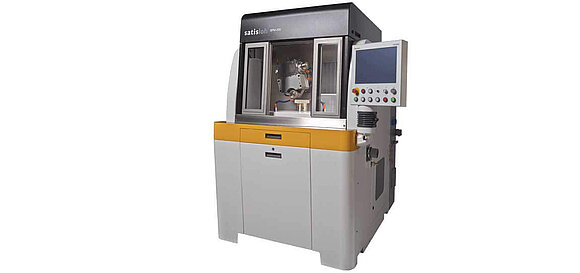 2018 - High-end precision optics technology developments
New technology developments for high-end optical components production in the SPM-200 & SPS-200.
New automation system HS-200 to increase optics manufacturing productivity for the processing grinding, polishing and centering machine.
New SPM-10 & SPS-10 are the next generation of grinding and polishing CNC machines for micro optics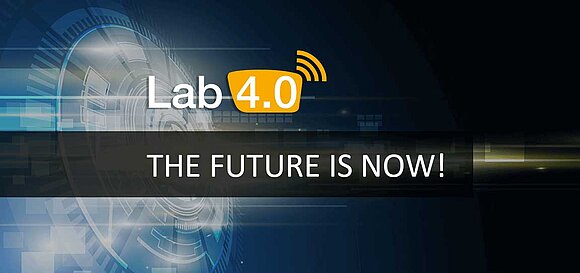 2018 - Lab 4.0 The future is now!
Satisloh introduces groundbreaking Lab 4.0 program to bring Industry 4.0 to help ophthalmic labs to become smart factories.
2016 - New VFT-orbit-2
Satisloh launches VFT-orbit 2 the world's fastest ophthalmic digital lens generator.
2013 - Satisloh continues growing
The Satisloh Group has over 950 employees, 5 production centers and subsidiaries, representatives and service centers world wide.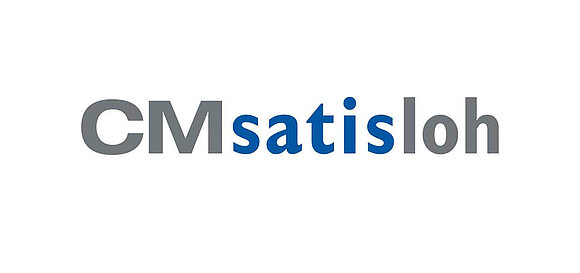 2012 - International expansion & technology developments
CM in Brazil joins the Satisloh Group and renames as CMsatisloh.
Satisloh opens new sales and service facility in Danyang, China.
Next generation of precision optics centering machines C-50 and C-300 conquer the market
Launch of the smallest digital lens surfacing machines "Micro-Line", consisting of VFT-micro generator and Micro-FLEX polisher.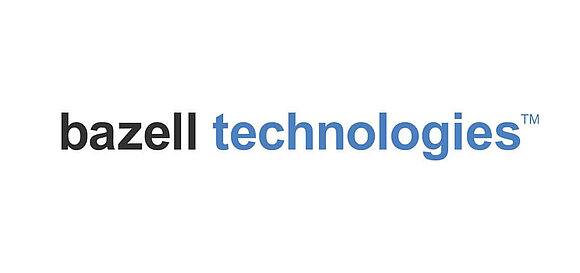 2011 - Bazell Technologies joins Satisloh Group
Bazell Technologies a Concord, CA, USA based company develops & manufactures centrifugal fluid processing systems for clarification of oil, emulsions, synthetics, and process waters used in a broad range of industrial manufacturing applications.
New faster and more efficient "X" generation of box coaters (MC-380-X and 1200-DLX) launched.
2010 - New OBM (On-Block-Manufacturing) production line installed
First customer installation of the automated ophthalmic lens production line OBM (On-Block-Manufacturing), including inline coating.
Satisloh takes over the management responsibility for National Optronics based in Charlottesville, VI, USA, a manufacturer of ophthalmic lens edging equipment.
2008 - Satisloh becomes part of Essilor
Satisloh becomes part of the French company Essilor, the world leader for corrective lenses, with headquarters Charenton-le-Pont, France.
New high tech machines capture the market: VFT-orbit, the new ophthalmic generator for all kind of lenses, Nucleo-Blocker, the first alloy-free blocker.
2006 - First Satisloh User Group Meeting
First Satisloh User Group Meeting (Slugfest), an educational and networking event, takes place in Germantown, WI , USA. From this date on, the Slugfest runs alternating in all Satisloh regions.
New precision optics grinder SPM-60 with a revolutionary 360° multifunctional swivel head launched.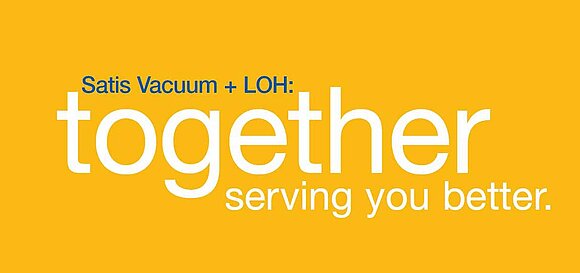 2005 - Satis Vacuum & LOH Merge
Satisloh becomes a full range supplier for the international optical industry and offers surfacing machines for ophthalmic and precision optics labs as well as coating machines
New opening of production plant in Zhongshan, China.
2001 - 2003 - New sputtering coating technology
Satis Vacuum launches the new sputter coater SP-200 for ophthalmic & SP-100 precision optics.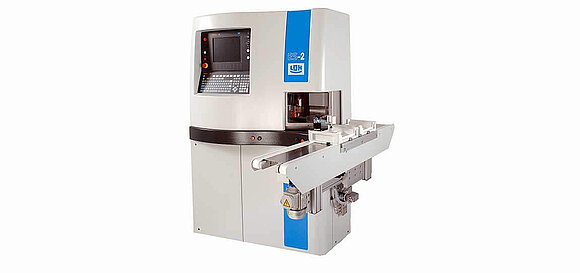 2000 - Developments in Industrial Finishing
LOH develops ES-2 the first industrial edging machine for ophthalmic lenses.
1998 - Satis Vacuum sold to Schweiter Technologies
Sale of Satis Vacuum to Schweiter Technologies AG. This sale results in a considerable boom with vacuum coating systems based on high vacuum deposition, single-target reactive sputtering, and plasma impulse chemical vapor deposition (PICVD).
Satis Vacuum launches the 1200 biggest high volume vacuum box coater.
1990 - 1997 - LOH International Expansion
LOH establishes new sales departments in Europe, South America and India
New CNC machines arise, Spheronorm machines for pre-/ fine grinding & polishing of precision optics, and the V-Machine for ophthalmic lenses
1980 - Satis Vacuum International Expansion
New Satis Vacuum subsidiaries in Germany & United States of America.
Satis Vacuum starts building washing systems T-10, T-20 and T-40
1980 - LOH a leader in machine & fully automated lines production
LOH pioneers one of the first optical CNC machines, for ophthalmic Rx production LOH Toromatic CNC and later the LCM-240 a precision optics laser centering CNC machine.
The company opens sales and service departments in the USA, France & Hong Kong.
LOH starts selling consumables and tools.
1970 - Satis Vacuum starts building Box Coaters
Process optimization with the introduction of flip-over system & new in situ measuring methods leads to Satis international success
1970 - LOH specialist for surfacing in the ophthalmic industry
Development of first lapping and polishing machine LPT, & the first ophthalmic polishing machine Toro-X.
LOH builds a second production and sales company in Switzerland (LOH Oensingen)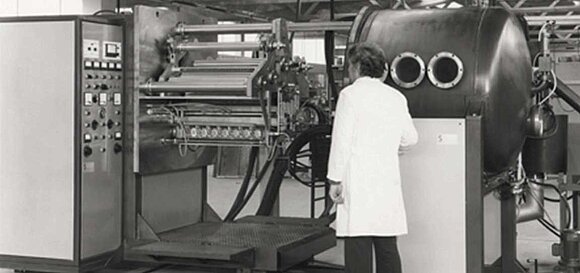 1965 - Satis Vacuum is Founded
Satis Vacuum is founded by Delio Ciparisso
The production of coating machines for ophthalmic industry starts in the basement of an apartment house in Italy, with management and administration in Zurich, Switzerland.
Satis Vacuum begins its worldwide career with a small coating unit for 6 lenses
1960 - New Machines & Processes development
First automated centering machines LZ-80A and LZ-25A, and grinding machines for multiple prisms like UFM and UMFS developed.
Large grinding machines RF-2, lapping & polishing machines PLM-400, PM-500 and PM-1, and a polishing machine for micro-lenses, are developed.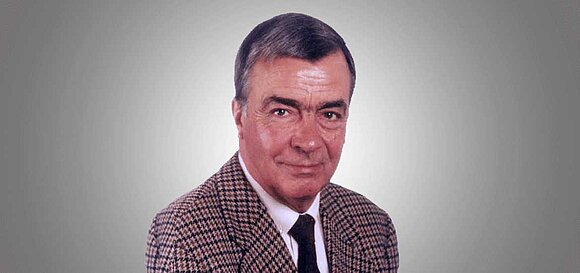 1950 - LOH International Manufacturer of Optical Machinery
Ernst Loh takes over the management after his father's death and guides LOH to an international manufacturer of optical machinery.
Foundation of an independent department for the production of spectacle lenses.
First diamond grinding machines RF-1 and centering machine WG ae developed.
Lenses & prisms processed with diamond grinding wheels.
1925 - New Plant in Wetzlar
Loh increases its manufacturing facilities to produce multi-spindle machines for grinding, polishing lenses & prisms.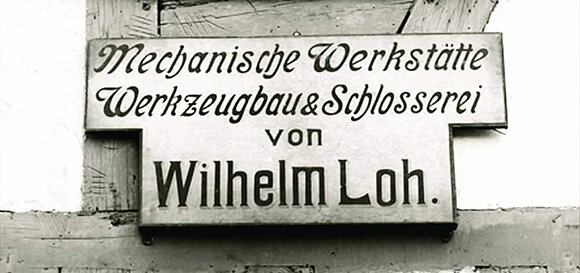 1922 - Mechanical Workshop, Toolmakers & Locksmith Founded
Wilhelm Loh founds the "Mechanical Workshop, Toolmakers & Locksmith" in Wetzlar, Germany.
In the beginning, the company manufactures machines for the production of sheet-metal cans.
First, spindles & equipment for micro-lens manufacturing produced.
Satisloh experts are ready to answer your questions. We help you make the right machine purchase decision

Satisloh designs and manufactures machines that meet your specific requirements. Request your personalised quote today!