CDS 2000
The CDS 2000 is the ultimate choice for hard coating mass production. Processing up to 384 lenses per hour, this fully automated system provides highest performance and accuracy for high-volume labs, offering separate cleaning and hard coating zones, that resist humidity.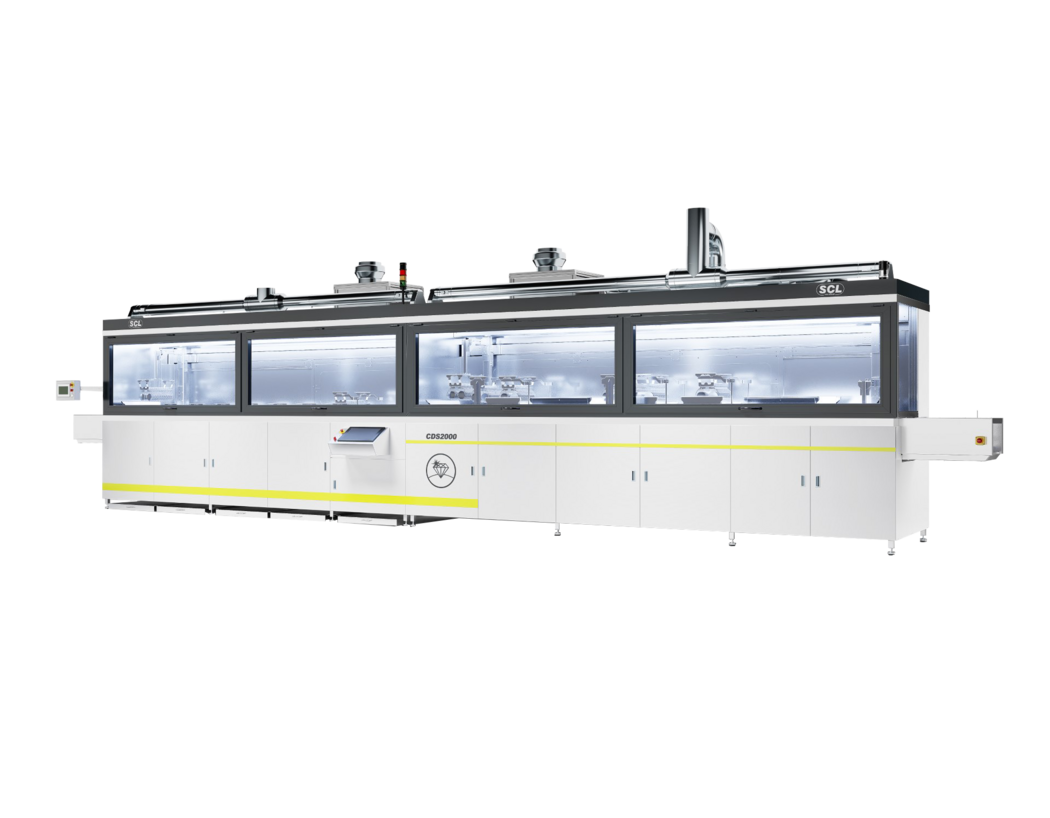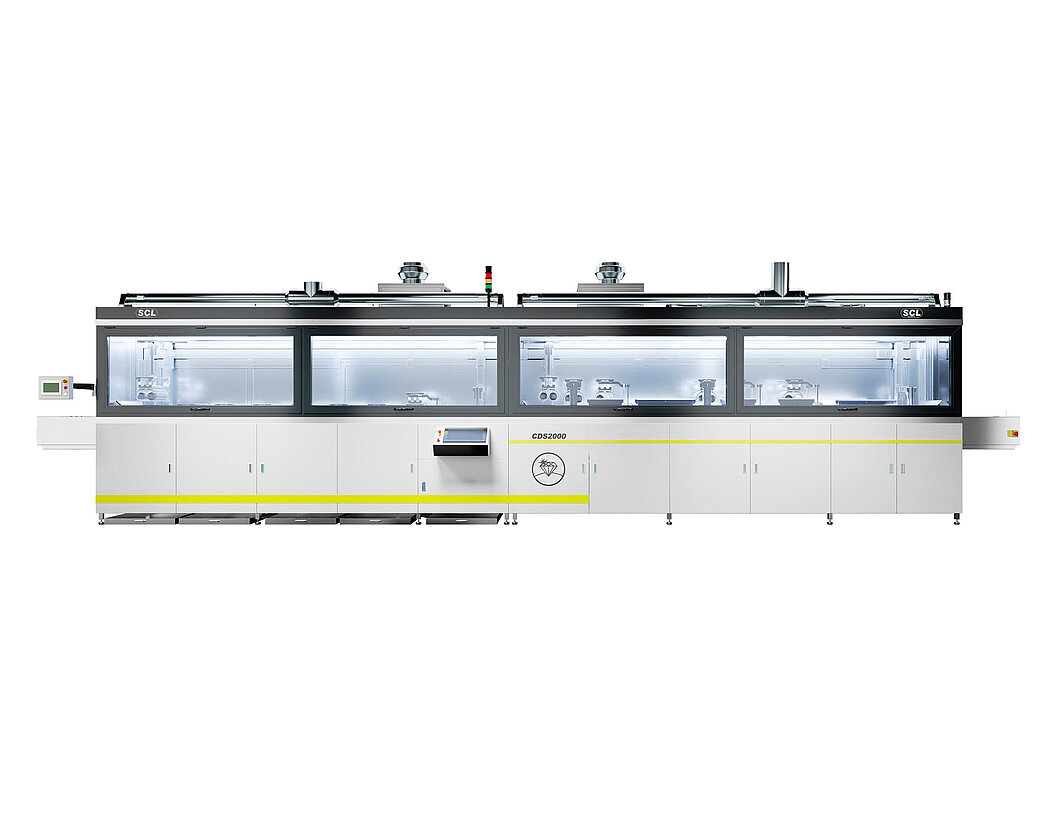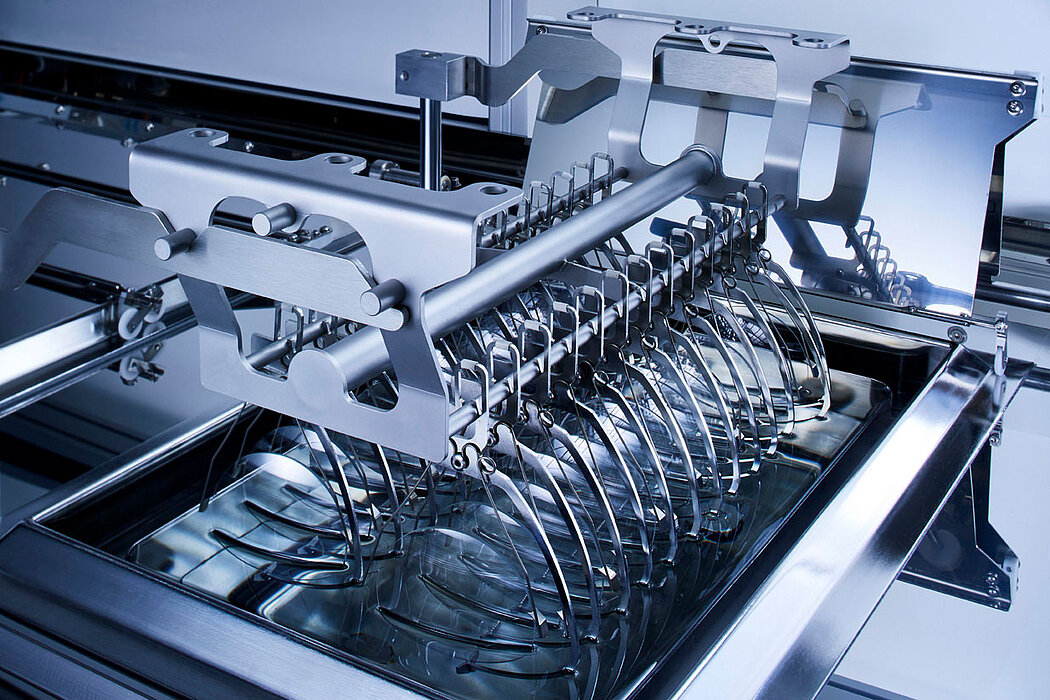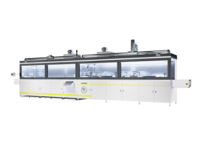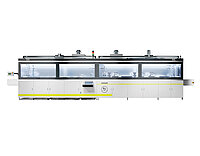 Highest effiency for high-volume lens processing
The CDS 2000 offers distinct zones for cleaning and hard-coating, ensuring an environment free from humidity and adhering to ISO 6 standards. With two robots for faster processing and in-out conveyors to minimize contamination, the machine ensures consistent and sustainable lens treatment. Maintenance is simplified with remote support, and the system can be augmented with various add-ons for enhanced functionality.
Two zones, dedicated for separate cleaning & hard-coating, avoiding humidity and optimized for smaller air volume A/C, ensuring ISO6 standard in the coating chamber
Highest efficiency with two robots handling racks, shortening cycle times for higher thoughput
Automatic, separate entry/exit conveyors reduce contamination in processing areas
Automatically refills detergent, varnish and alcohol, ensuring non-stop processing and easy maintenance
Customisable machines (available options to fit customer's needs)
Designed for heavy-duty use (very limited downtime)
Optimized water and energy consumption for eco-efficient processing
Intuitive HMI makes it easy to use
Remote connection to service team for easier and faster diagnosis (Upgrading possibility)
| | |
| --- | --- |
| Cycle time: | ~5 minutes |
| Lenses / Cycle: | 28 to 32 |
| Lenses / Hour | 336 to 384 |
| Type of lenses | All types Ø 40 to 80 mm |
| Dimensions (wxdxh): | 9,860 x 1,850 x 2,700 mm / 388 x 73 x 106 inches |
| Weight: | 2,800 kg / 6173 lbs |
| Flow machine: | Left to right or from right to left |
All technical data subject to change without notice. Verify details with Satisloh.