PR-150
The CNC controlled PR-150 is a grinding machine not only for the processing of prisms, but for outside edge contours as well as rounding of rod lenses. Through its robust design and longevity in the market, this machine sets the benchmark for prism and contour grinding machines. Combined with Satislohs HS-200 automated handling system the PR-150 can be even used in automated optics production lines.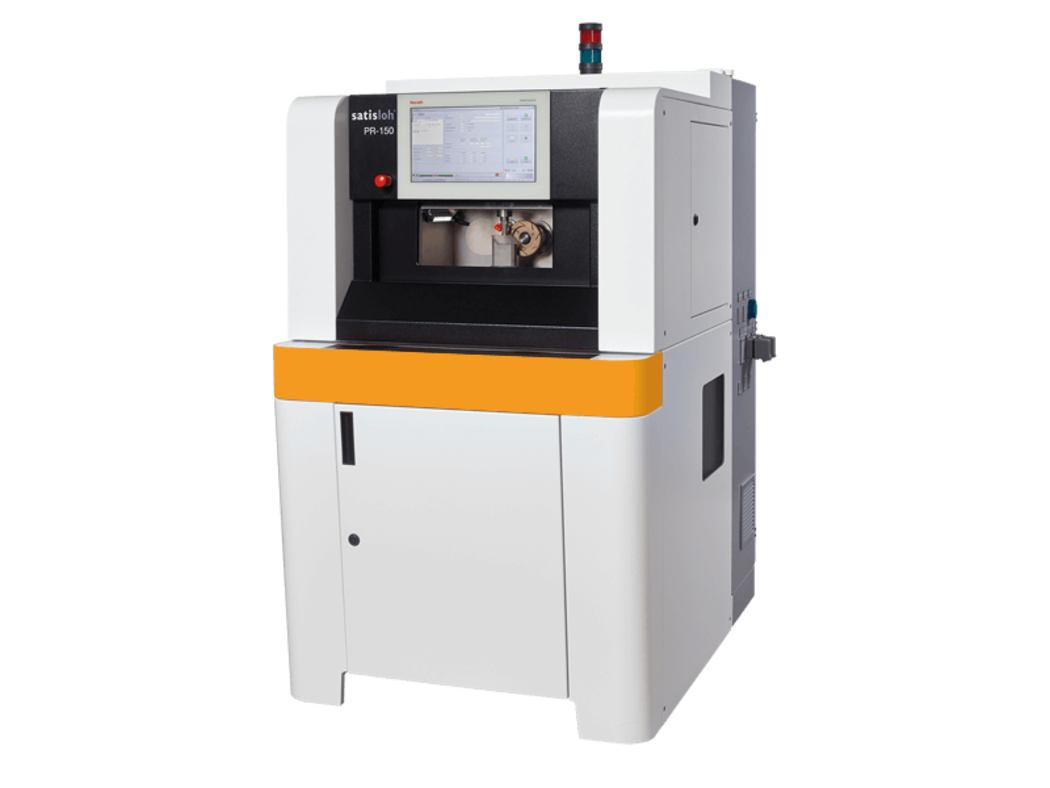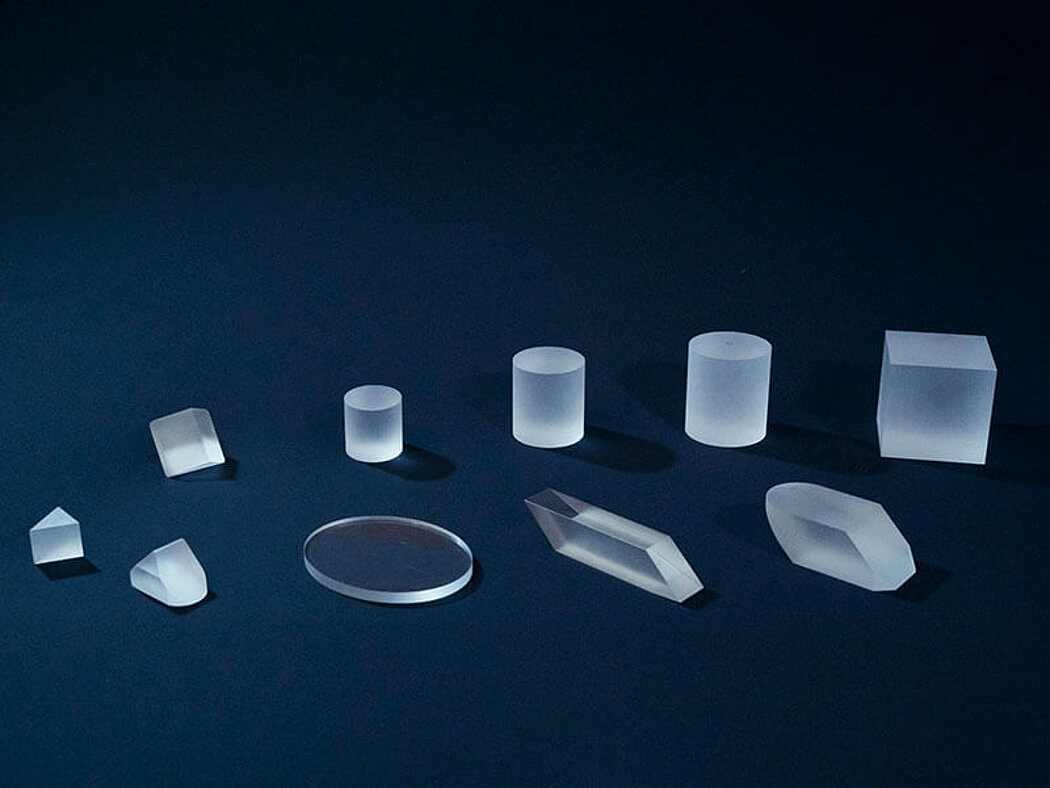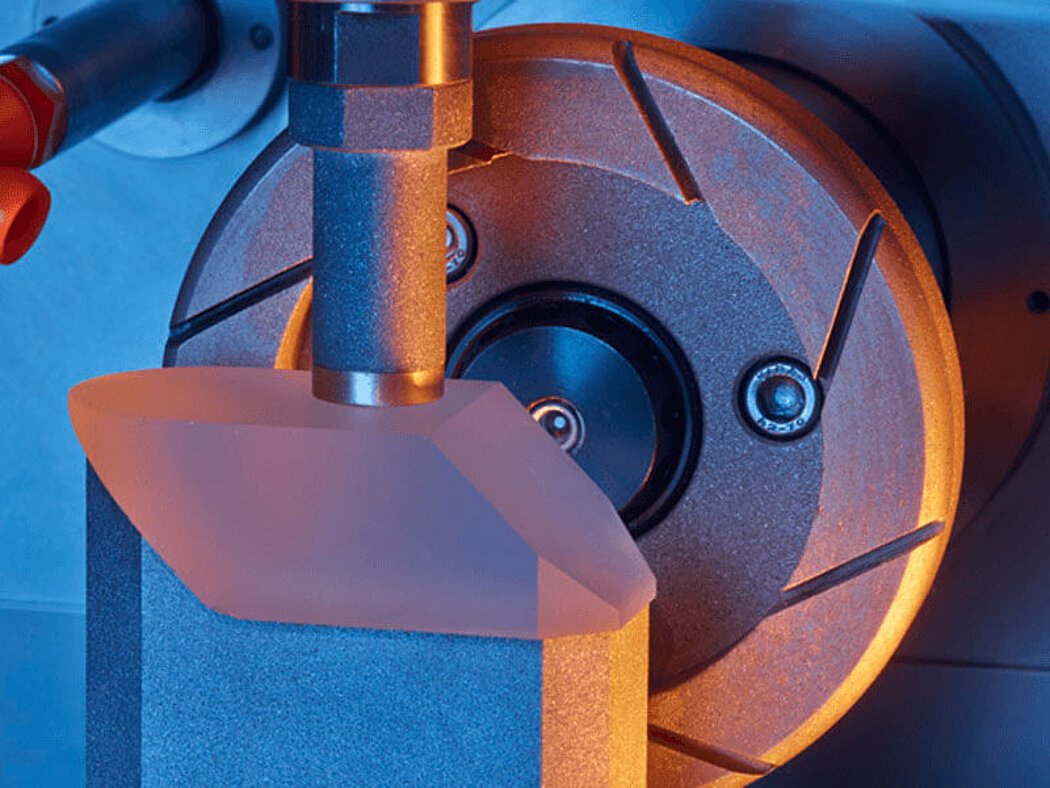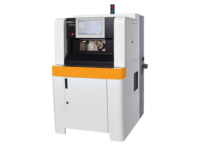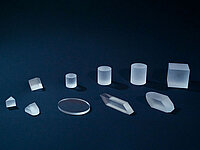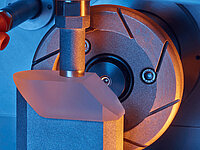 Prism processing at its best
With over 20 year's presence in the market, the PR-150 is a trusted brand in grinding and edge shaping of prisms. It is renowned in the industry for its ease of use, ability to achieve high volume stock removals and maintain excellent angular accuracy with a fine ground surface finish. With the additional options of lens contouring, rod lens rounding and the ability of automation it is a true workhorse.

Efficient and User-friendly
The PR-150 machine is built for speed and efficiency. This is achieved by small details and optimizations that make using the machine an experience.
Fast mechanical setup through simple chuck devices
Easy and convenient job setup with PriSyS guided user interface
Editable standard forms with simple input of all process parameters
Automatic cut path calculation
Optimum cutting performance through variable feed rate settings
Manual process optimization with individual settings
Graphical process simulation for optimization of the job
Optional automated loading system HS-200
Integrated air shower function for cleaning of workpieces after grinding

High Precision
Optimized driving concept of spindles and axes allows high process speed for best accuracy
Grinds extremely accurate angles of plano surfaces in relation to each other
Variable programming of the feed rate allows the machine to adapt to the geometry of the workpiece improving surface quality
| | |
| --- | --- |
| Working range: | 5—150 mm largest diagonal of workpiece (symmetrical) with a height of 90 mm |
| Dimensions (wxdxh): | 1000 x 1480 x 1900 mm / 39.4 x 58.3 x 74.8 inches |
| Weight: | 1150 kg / 2535.3 lbs |
| Supply: | Power: 7,5kVA Air Supply: 6bar |
All technical data are subject to change without notice. Verify details with Satisloh.
Purchase a PR-150 and get your MES-360 Lite for free!
Your introduction to Industry 4.0 with MES-360 Lite
Increasing transparency and visibility of your equipment performance is one of the key levers to optimizing your production and reducing costs. MES-360 Lite provides daily reports using pre-established KPI to track machine utilization, production throughput, and top 5 errors for all of your Satisloh Lab 4.0 ready machines.
MES-360 Lite is easy to install, needs minimal maintenance (Windows OS updates), and only requires basic computers skills. The system allows up to 50 machine connection.
Upgrade MES-360 Lite to the full version at any time or add individual modules as your needs change.
Satisloh experts are ready to answer your questions. We help you make the right machine purchase decision

Satisloh designs and manufactures machines that meet your specific requirements. Request your personalised quote today!