Magna-Spin-Auto
Satisloh´s Magna-Spin-Auto, automatic industrial spin hard coater. Supports UV curable all solids and solvent based lacquers for high scratch resistance and repeatable coating quality. Designed to seamlesly work with Satisloh´s ART (Alloy Replacement Technology) and automated lndustrial lens manufacturing product line.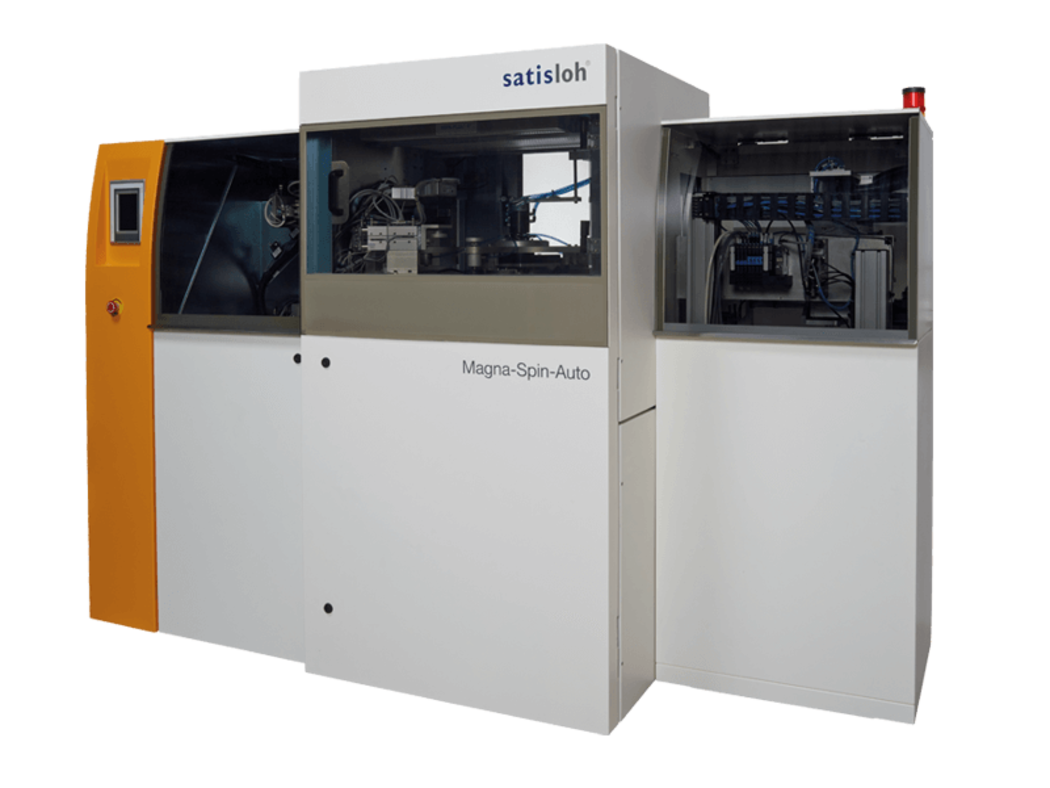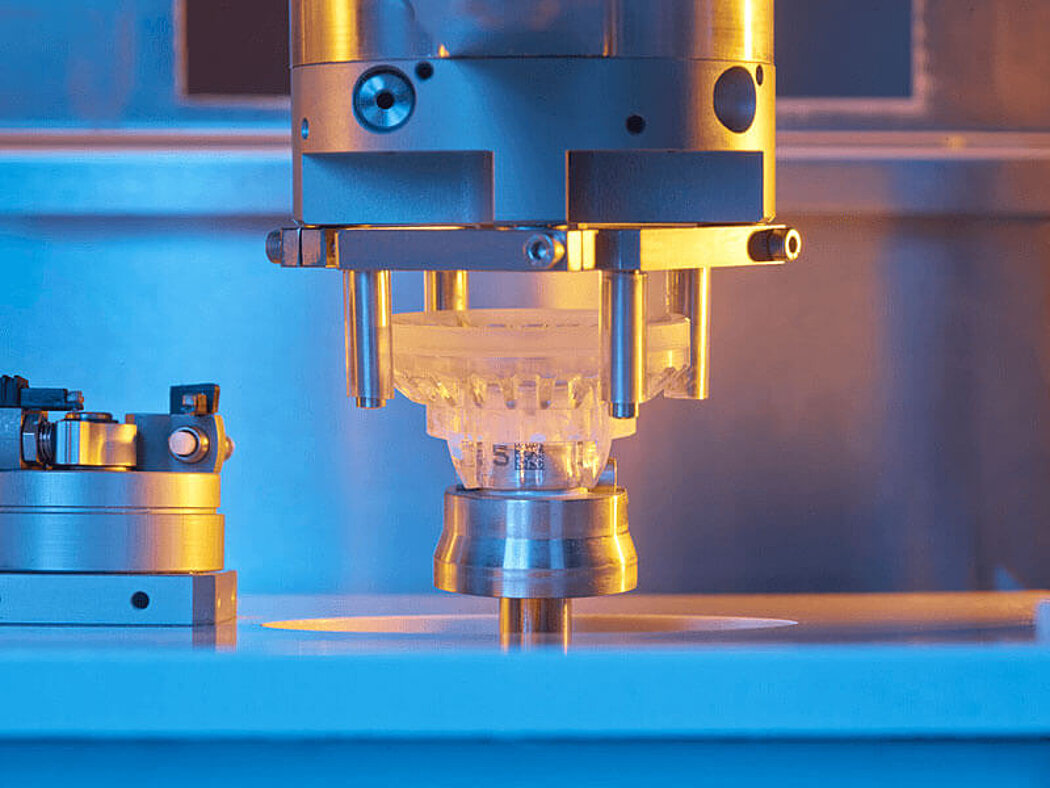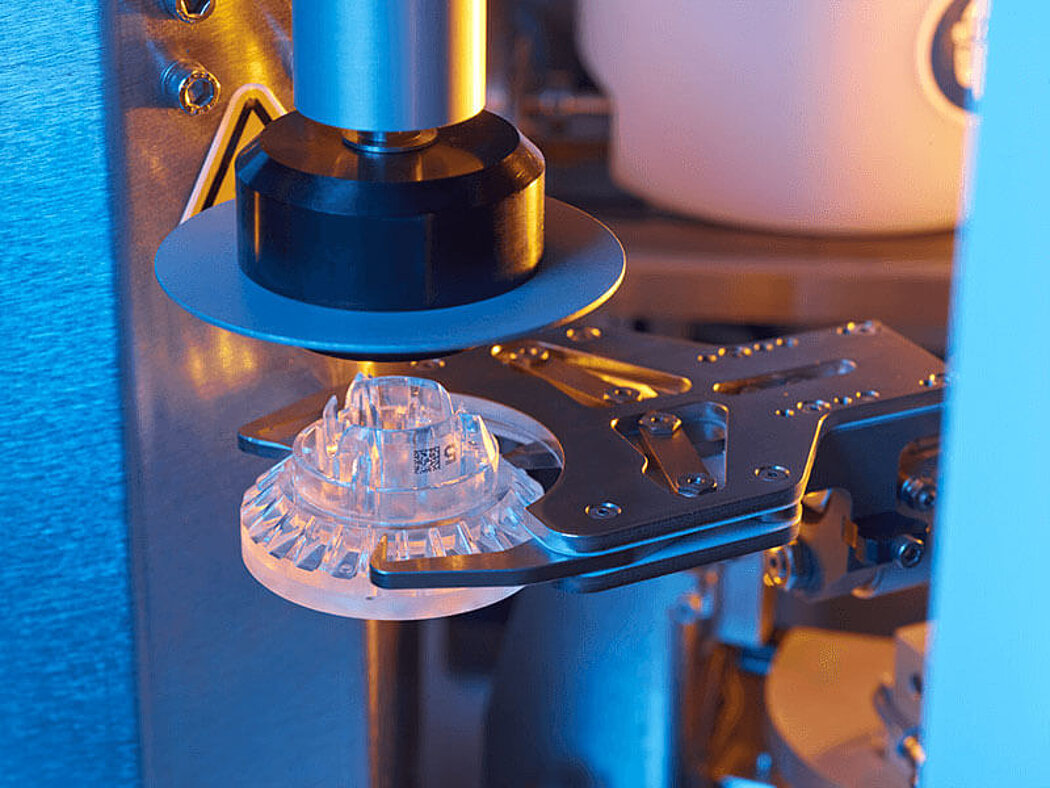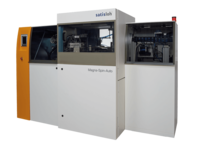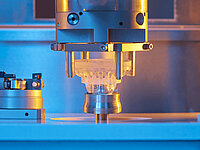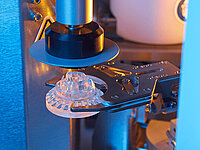 Highest quality spin hard coating
Automatic back-side hard coating machine for labs with high volume requirements.
Robust design for maximum up time and repeatable high coating quality.
Fast cycle times: processing up to 120 lenses/hour.
Supports solvent based UV-curable lacquers & all solids coating for high scratch resistance.
Fully automated non-touch cleaning process provides extremely high production yields.
Faster operations with one piece flow does not require lens batching.
Works with ART blocked lenses only.
Optimum coating performance guaranteed with Satisloh lens coating processes, consumables & spin coating technology.
Solvent based lacquer
Exclusive universal solvent based lacquer for all organic materials up to 1.67 high index lenses for extremely high scratch resistance reaching high premium HMC performance.
All solids lacquer
Tintable and non-tintable lacquers for Polycarbonate, CR-39, 1.60, 1.67, Trivex.
Solvent based Lacquer
Non-tintable lacquer for Polycarbonate, CR-39, 1.60, 1.67, Trivex.
Tintable lacquer for Polycarbonate.
| | |
| --- | --- |
| Productivity: | Up to 110 lenses/hour with solvent based chemistry Up to 120 lenses/hour with all solids chemistry |
| Lens materials: | All organic and mineral glass lenses |
| Dimensions (wxdxh): | 3210 x 1302 x 1808 mm / 126 x 51 x 71 inches |
| Weight: | 600 kg / 1336 lb |
All technical data subject to change without notice. Verify details with Satisloh.
Satisloh experts are ready to answer your questions. We help you make the right machine purchase decision

Satisloh designs and manufactures machines that meet your specific requirements. Request your personalised quote today!