ProACT Software Suite
Satisloh ProACT (Professional Adjustment and Correction Tools) is an offline, standalone desktop software suite. It gathers applications for calculation, adjustment and correction tasks that are required for grinding and polishing of spheres, aspheres, and freeform surfaces in one platform.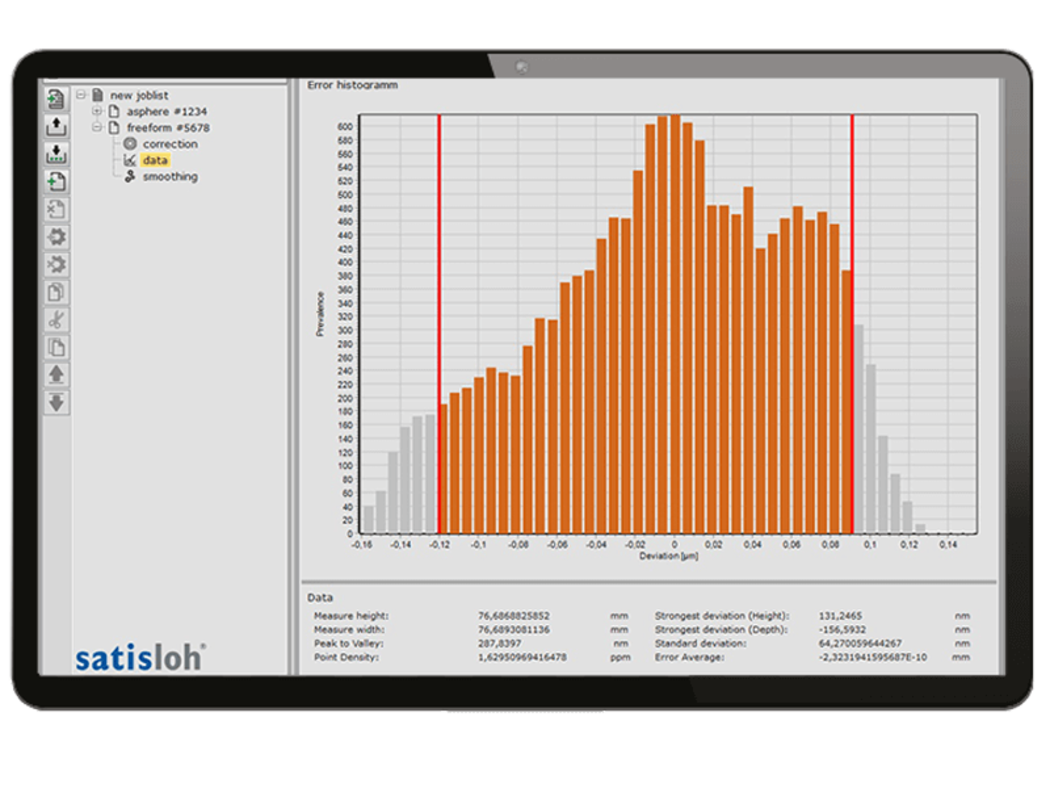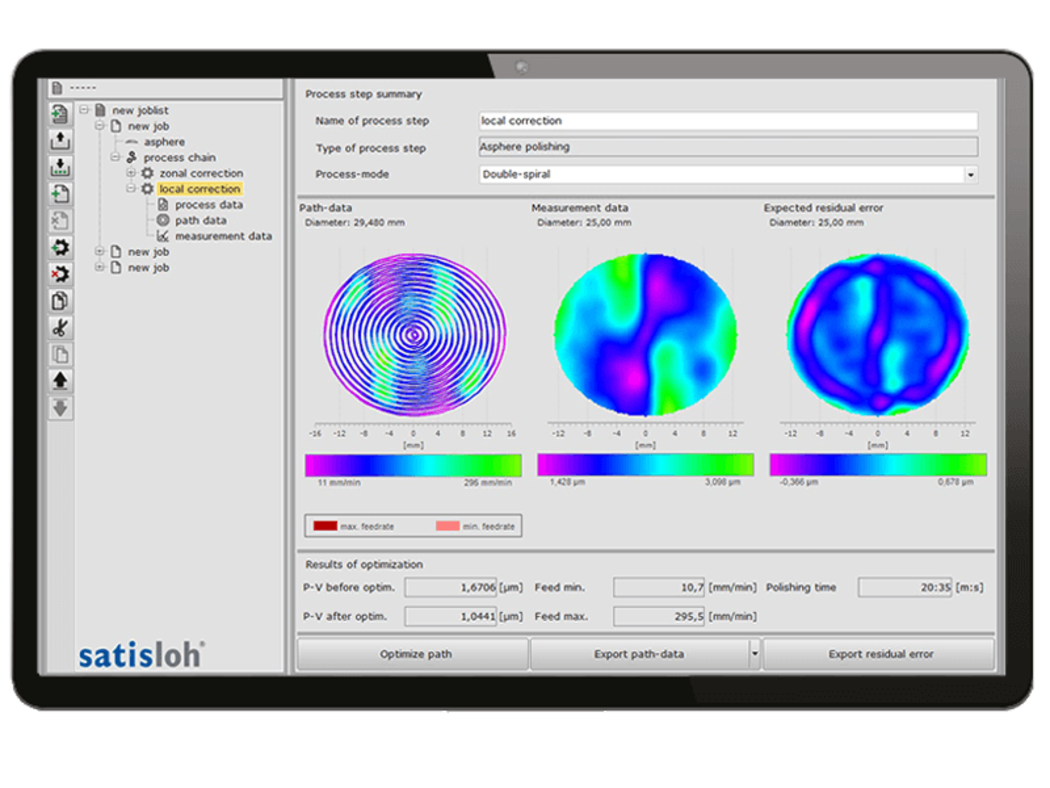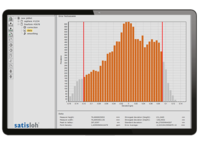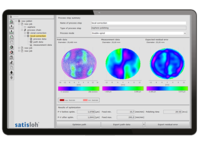 Modular software suite for all optical surfaces
Satisloh ProACT combines a powerful collection of software tools and functions with an easy to use operator interface in order to increase the quality of all optical components, especially aspheres and freeform surfaces.
One platform for all tasks, simplifying and streamlining the production process.
Intuitive to use and uniform operator interface throughout all modules, saving time and training efforts.
Modular, individually licensable structure, flexibly adaptable to customer specific needs and keeping investments to a minimum.
Seamless integration with Satisloh BaSyS machine software and most metrology systems, lowering errors and making processes more efficient.
ProACT's 3 software modules for different tasks in grinding and polishing are individually licensable. This provides great flexibility for current and any future requirements.

ADAPT (Advanced Deterministic Adaptive Polishing Technology)
Calculates feed-rate optimized tool-paths based on different parameters. This significantly improves the results of pre- and corrective polishing on aspheres and freeform shapes.
Available in 3 license levels:
ADAPT Basic: pre-polishing and zonal corrective polishing on rotationally symmetrical shapes
ADAPT Advanced: pre-polishing and zonal & local corrective polishing on rotationally symmetrical shapes
ADAPT Freeform: pre-polishing and local corrective polishing on freeform shapes

FFC (Freeform Correction)
Prepares measurement data enabling the machine to automatically calculate correction surfaces for grinding. The module also enables basic polishing corrections on freeform lenses.

MDP (Measurement Data Processing)
Enables viewing, evaluating, and manipulating of metrology data from various measurement devices. It provides processing functions to prepare data for subsequent processing steps, helping to improve final surface quality.
Software requirements
Machine software:
Satisloh BaSyS ≥ version 5.3.2.0
Operating system:
Microsoft Windows 10, 64 bit (≥ version 1909)
Minimum hardware requirements
Processors:
1-GHz processor with 64 bit (x64)
Main memory (RAM):
2 GB
Permanent storage:
Min. 25 MB memory available (for installation, disk space for working, e.g. saving measurement files can be significantly higher)
Graphics:
Min. 1024 x 768 pixels
All technical data are subject to change without notice. Verify details with Satisloh.
Satisloh experts are ready to answer your questions. We help you make the right machine purchase decision

Satisloh designs and manufactures machines that meet your specific requirements. Request your personalised quote today!