ART-Block-Pod
Satisloh´s ART-Block-Pod is a fully automated ART block-piece handling system, supports up to 200 jobs/hour.
The system automates and optimizes the manipulation of ART block-pieces for ophthalmic lens production, enabling closed-loop block-piece circulation.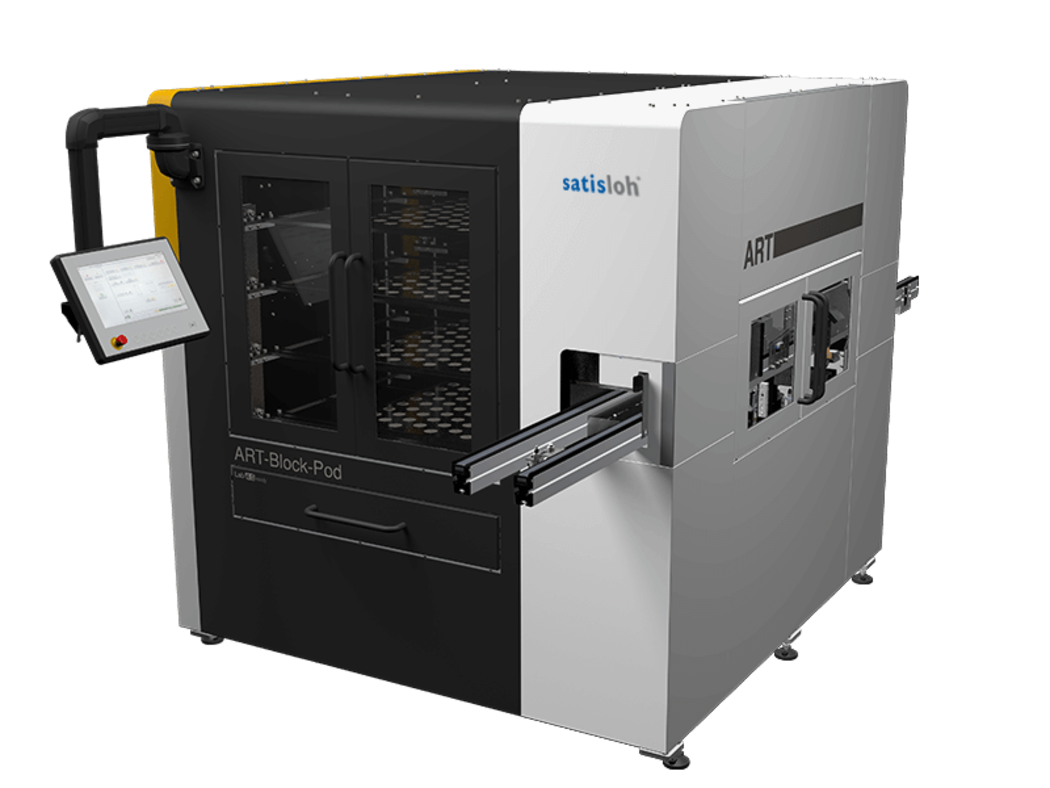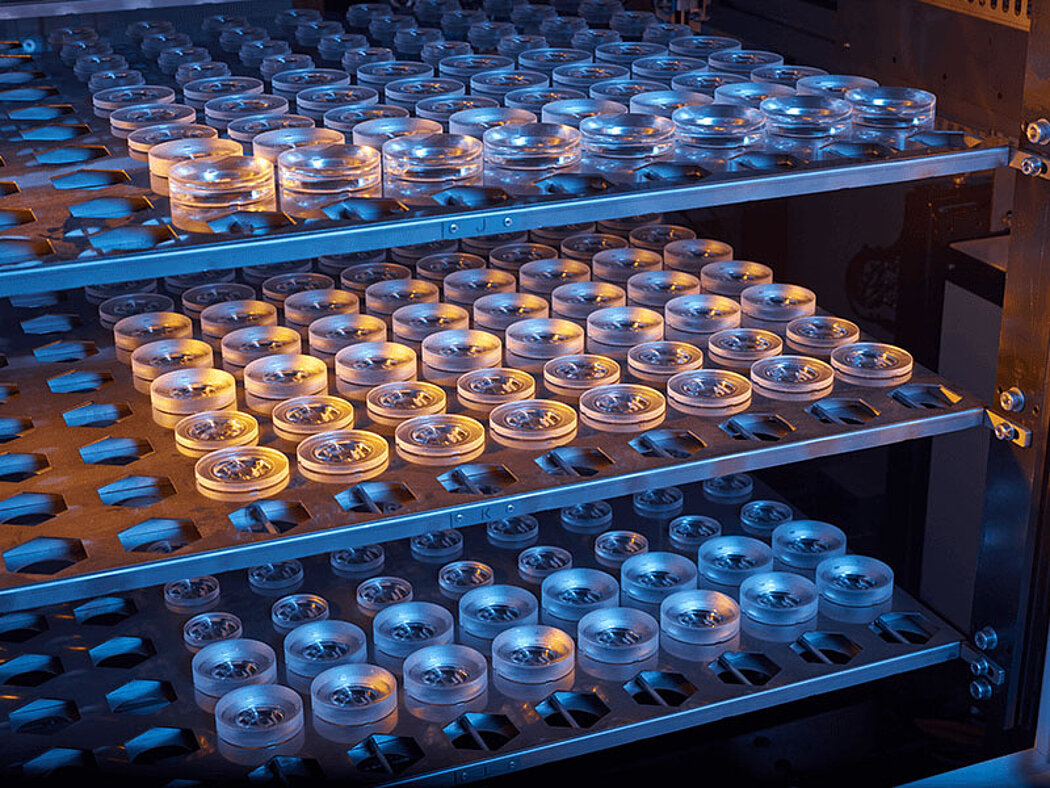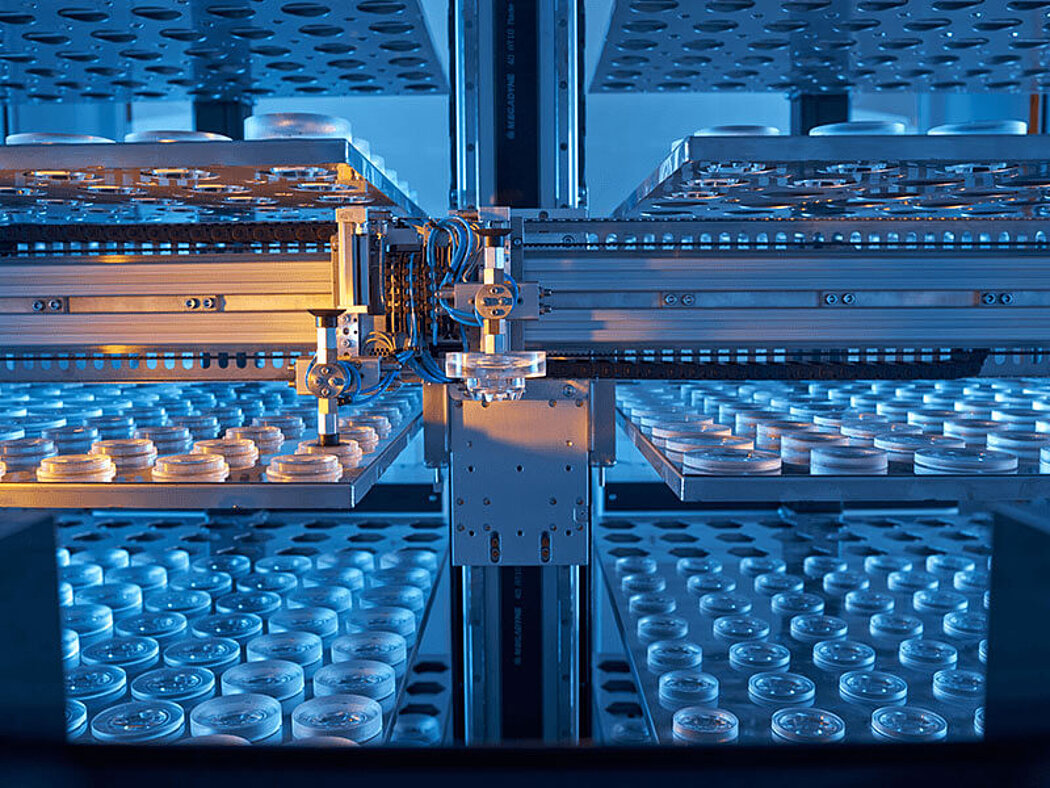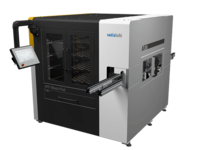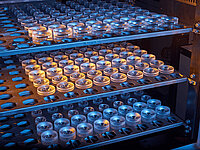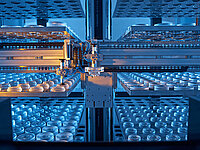 Automated ART block-piece handling
Automatically identifies, picks, dispenses, sorts and stores all ART block-pieces.

Eliminates manual block-piece manipulation increasing lab productivity and efficiency.

Enables closed-loop block-piece circulation from job launch to job launch.

Automatically discharges block-pieces for cleaning or replacement.

Seamlesly connects to any LMS and integrates to Satisloh´s MES-360 for real-time production data.

Multiple ART-Block-Pod units can be integrated for increased throughput.

ART-Block-Pod is highly configurable to meet the requirements of any automated lab production workflow.
| | |
| --- | --- |
| Productivity | up to 200 jobs / hour |
| Working range | all OPS Premium Block-Pieces base Curve: 1 – 9 (R500 – R60) DIM: 50 – 75mm |
| Dimensions (wxdxh) | 2019 x 1899 x 1949 mm / 79.5 x 74.76 x 76.73 inches |
| Weight | 1800 kg / 3970 lb |
All technical data subject to change without notice. Verify details with Satisloh.
Purchase an ART-Block-Pod and get your MES-360 Lite for free!
Your introduction to Industry 4.0 with MES-360 Lite
Increasing transparency and visibility of your equipment performance is one of the key levers to optimizing your production and reducing costs. MES-360 Lite provides daily reports using pre-established KPI to track machine utilization, production throughput, and top 5 errors for all of your Satisloh Lab 4.0 ready machines.
MES-360 Lite is easy to install, needs minimal maintenance (Windows OS updates), and only requires basic computers skills. The system allows up to 50 machine connection.
Upgrade MES-360 Lite to the full version at any time or add individual modules as your needs change.
Satisloh experts are ready to answer your questions. We help you make the right machine purchase decision

Satisloh designs and manufactures machines that meet your specific requirements. Request your personalised quote today!