Multi-FLEX-2E
Multi-FLEX-2E, Satisloh´s door opener into automated, digital lens polishing.
Satisloh's lens polisher Multi-FLEX-2E features 2independent chambers. It is ideal for labs starting to implement automation.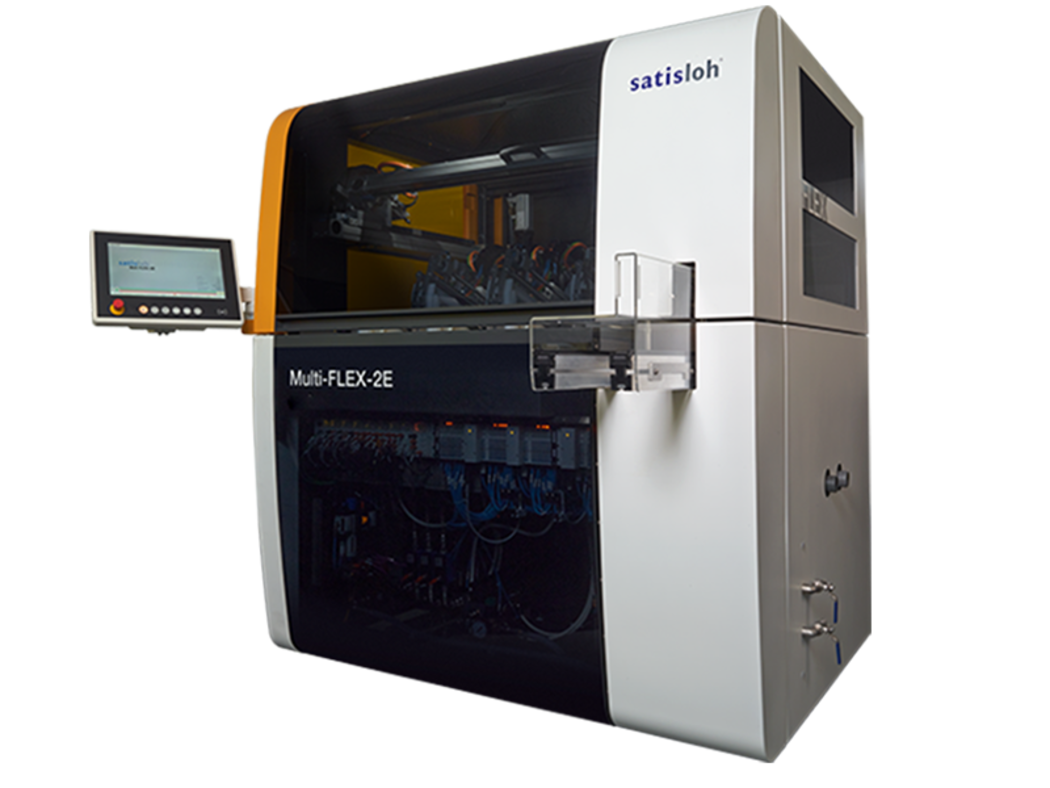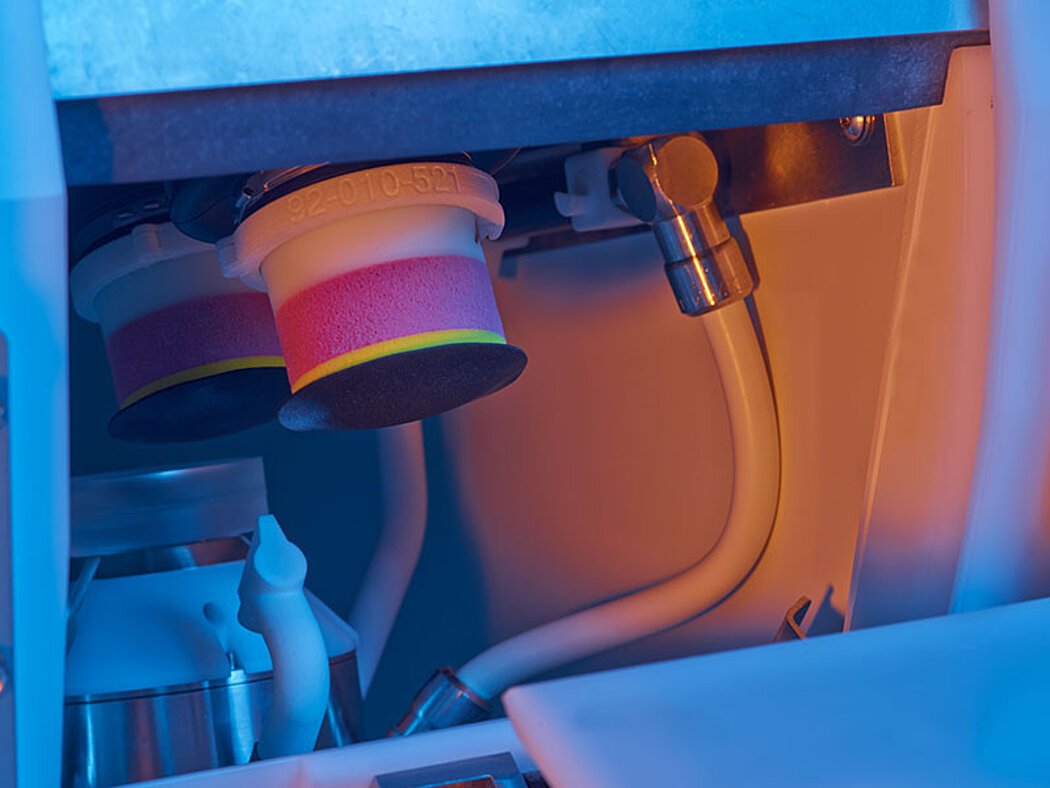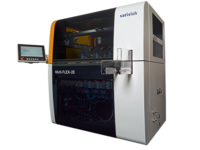 The entry of automated, digital lens polishing
Multi-FLEX-2E presents an entry-level lens polisher for mid-volume lens polishing.
It simultaneously processes two lenses in two independently controlled polishing chambers.
The lens polisher features a universal polishing tool that can be used for all standard lens materials and the majority of Rx ranges.
It features a new tool-spindle design which guarantees highest reliability.
A redesigned tool-reception interface simplifies maintenance tremendously.
Together with Multi-FLEX-2, Multi-FLEX-2E is Satisloh's first lens polisher which comes in the new state-of-the-art machine design.
Lens polishing with intelligent tools
Two tool spindles per chamber enable a second process step without changing tools or simply increase uptime by using only 1-step.
The universal tool technology optimizes production flow with fewer tool changes and reduces polishing tool inventory and complexity.
Dynamic Kinematics enable processing of every Rx geometry and diameter. It guarantees a superior level of polishing accuracy and stability.
Service and maintenance friendliness
The machine design features back and front doors that fully open for best accessibility and easiest serviceability.
A Hydra-Boost integrated wash station cleans both, lens and block-piece.
Multi-FLEX-2E features an automatic software-controlled polishing chamber cleaning. Cleans the complete chamber and the integrated bellows.
Additional features
Multi-FLEX-2E is equipped with a pre-installed process, the Evolution Process, which covers a full range of lenses. Additional licenses for special processes are available on demand.
| | |
| --- | --- |
| Productivity: | Up to 70 lenses / hour with Top Speed |
| Working range: | Base curve concave: 0 -14 dpt / extended up to 18 dpt Lens diameter: 60-85 mm / extended down to 48 mm Cylinder: 0-6 dpt |
| Lens materials: | All organic materials |
| Dimensions (wxdxh): | 1810 x 2231 x 2078 mm / 60 x 85 x 82 inches incl. conveyor and signal lamp |
| Weight: | approx. 1300 kg / 2866 lb |
All technical data subject to change without notice. Verify details with Satisloh.
Combine Multi-FLEX-2E & VFT-orbit-2E for highest productivity!
Multi-FLEX-2E is the perfect productivity match with the VFT-orbit-2E digital lens generator.
Satisloh experts are ready to answer your questions. We help you make the right machine purchase decision

Satisloh designs and manufactures machines that meet your specific requirements. Request your personalised quote today!