SPM-10
The SPM-10 micro optics grinding machine extends grinding production capabilities to include complex, small lenses, non-linear shapes, and micro optics aspheres with maximum precision and best surface finishing.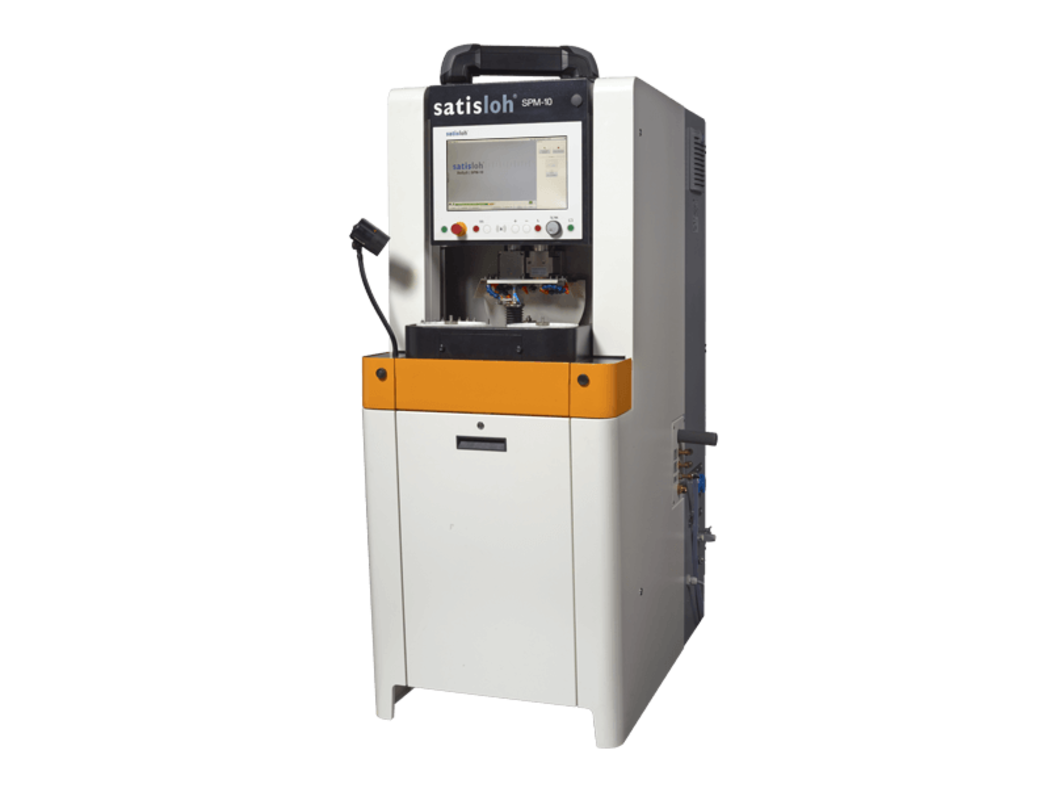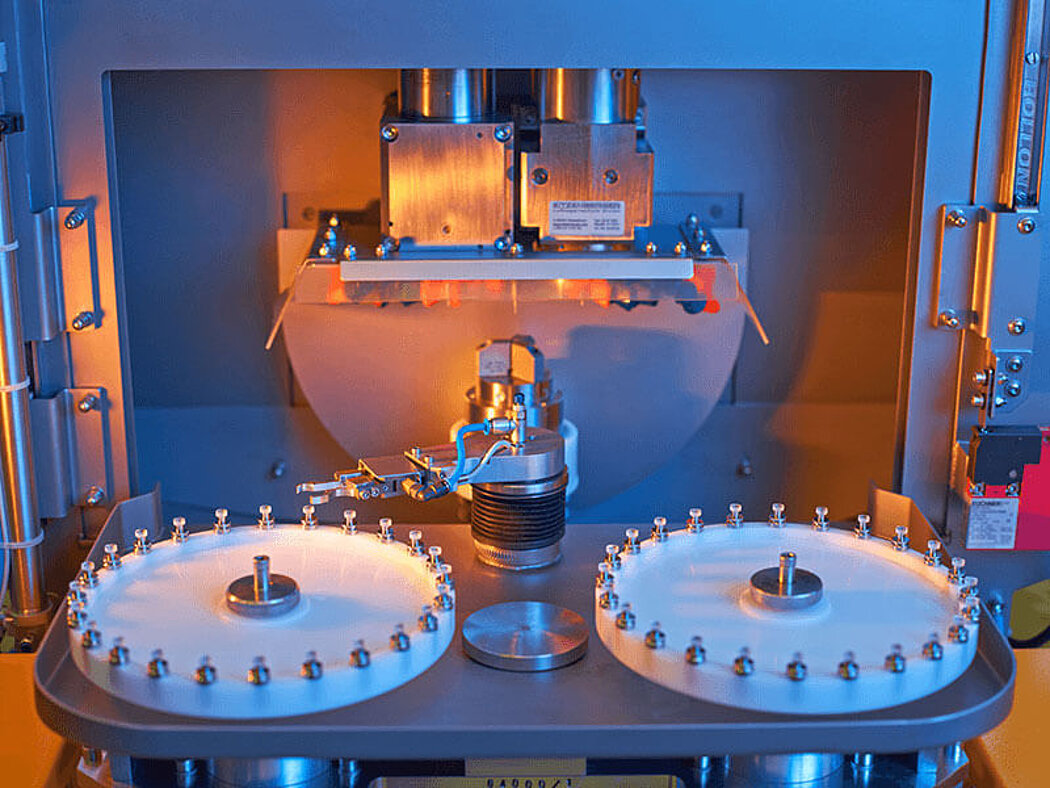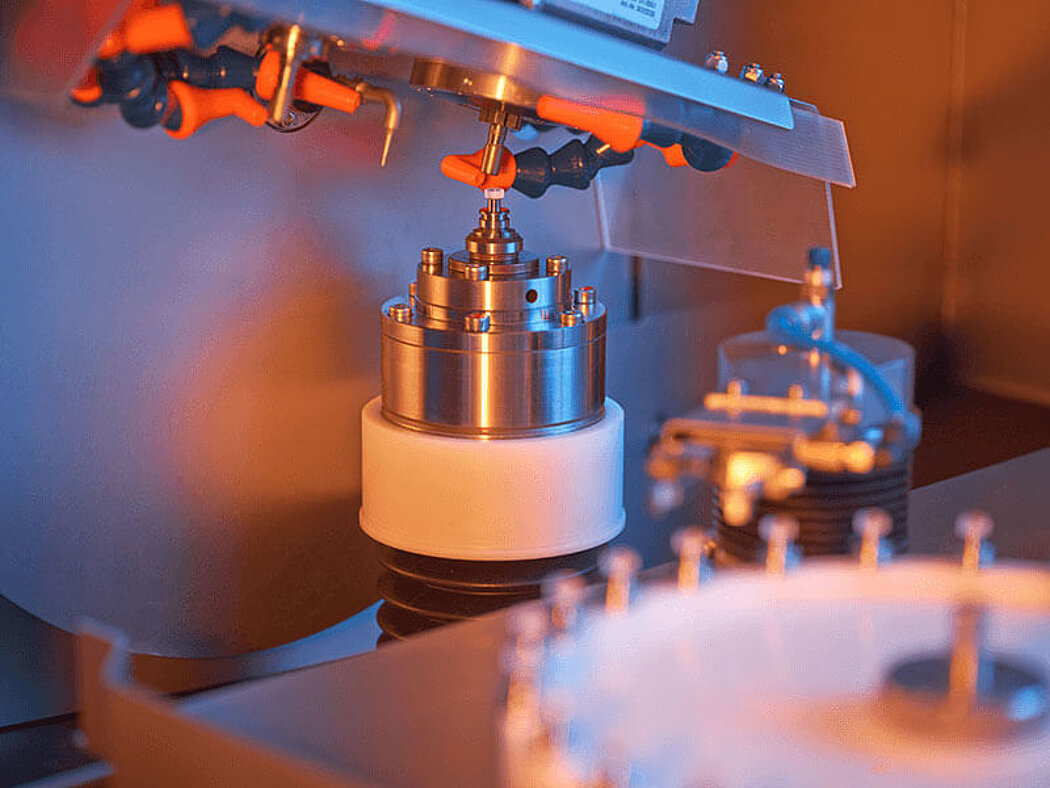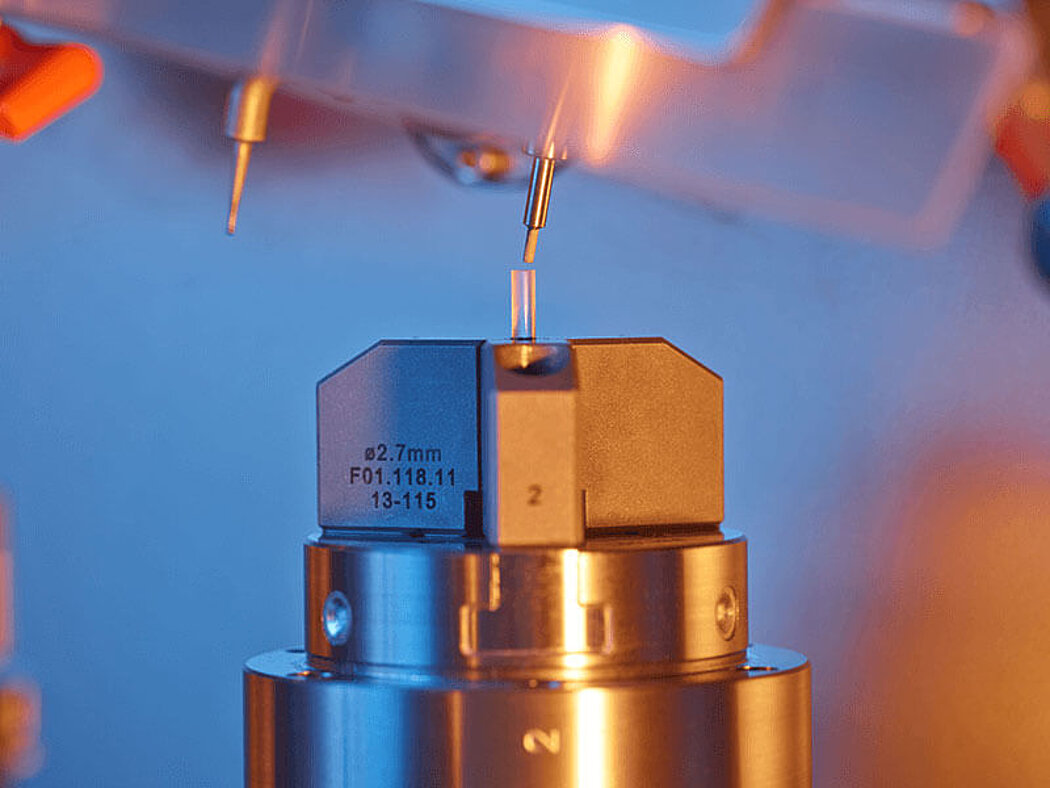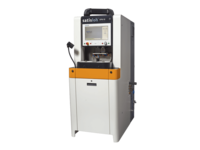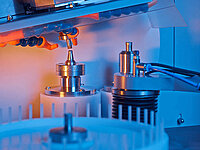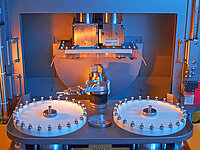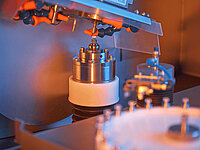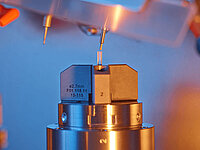 Micro spheres & aspheres grinding
The SPM-10 allows for the production of micro optics spheres and aspheres from the submillimeter range up to 10 mm.

Efficient and flexible
The grinding tool spindle offers up to 100,000 rpm for production of smaller workpieces than ever before.
A choice of 3 reception systems available for different workpieces; rotor chuck, vacuum chuck or collet chuck.
Choose between an air bearing or ball bearing spindle, depending on application.
Automated production ready.
Optional integration of the HS-30 automation system allows for highly sensitive micro lens handling.
Low power consumption and flexible machine location, independent from power source.

Reliable and precise
Water-cooled linear drive for highest micro optics precision.
Higher position accuracy through C-axis mode of work piece spindle.
Direct driven and water-cooled B-axis guarantees better repeatability and higher precision.
The machine's Integrated Quality control System (IQS) automatically compensates for any inaccuracies caused by tool wear.

Easy to use
Optimized Human Machine Interface (HMI) allows for easy operation.
ReST-interface allows smooth integration into your Manufacturing Execution System.
| | |
| --- | --- |
| Geometries: | Spheres & aspheres |
| Working range: | Spherical from Ø <1–10 mm Aspherical from Ø 7–12 mm Tool diameter up to 30 mm |
| Dimensions (wxdxh): | 700 x 1300 x 1725 mm / 28 x 51 x 78 inches |
| Weight: | 795 kg / 1752.67 lb without HS-30 handling system |
All technical data are subject to change without notice. Verify details with Satisloh.
Purchase an SPM-10 and get your MES-360 Lite for free!
Your introduction to Industry 4.0 with MES-360 Lite
Increasing transparency and visibility of your equipment performance is one of the key levers to optimizing your production and reducing costs. MES-360 Lite provides daily reports using pre-established KPI to track machine utilization, production throughput, and top 5 errors for all of your Satisloh Lab 4.0 ready machines.
MES-360 Lite is easy to install, needs minimal maintenance (Windows OS updates), and only requires basic computers skills. The system allows up to 50 machine connection.
Upgrade MES-360 Lite to the full version at any time or add individual modules as your needs change.
Satisloh experts are ready to answer your questions. We help you make the right machine purchase decision

Satisloh designs and manufactures machines that meet your specific requirements. Request your personalised quote today!