Satisloh USA First Hands-on Coating Academy
August/06/2019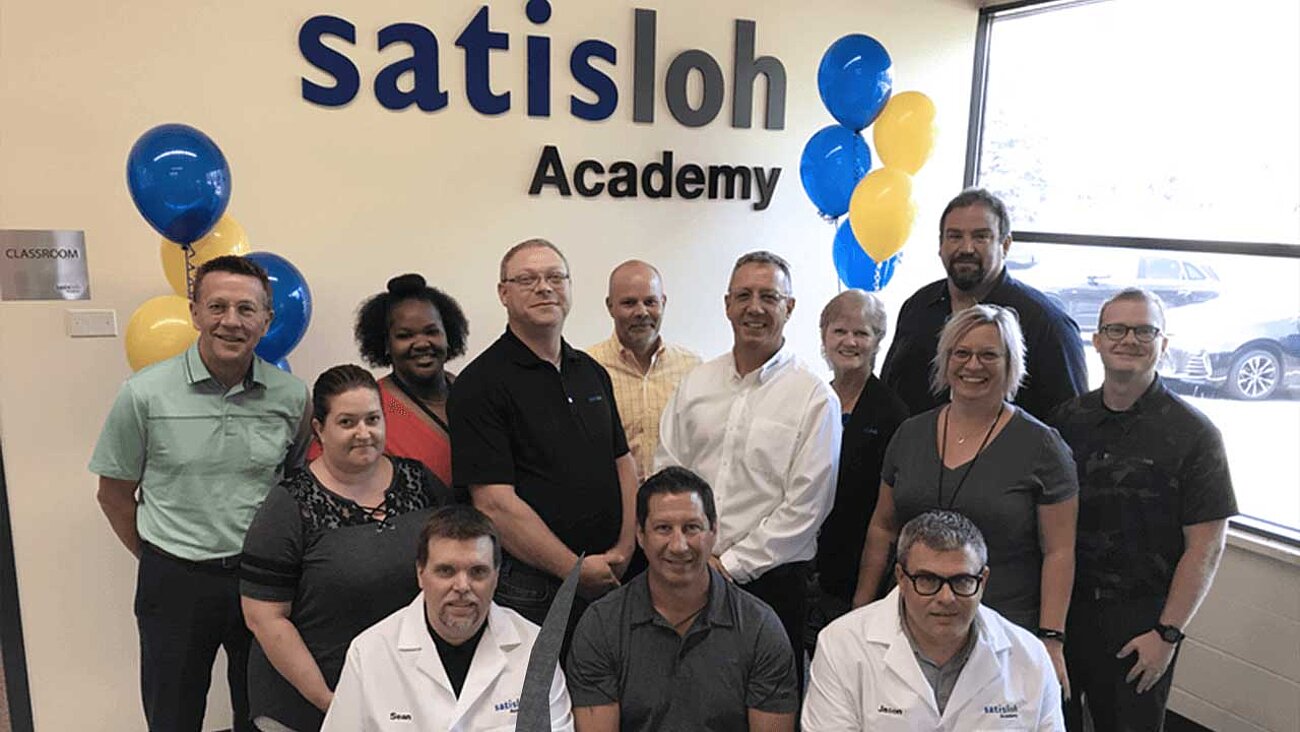 News
Satisloh USA Unveils North America's First Hands-on Coating Academy
Germantown, Wisconsin, USA, August 6, 2019 — Satisloh unveiled its North America Coating Academy to an inaugural class this summer. Previously customers traveled to their Italy location for hands-on coating training.
"We've had our surfacing and finishing Academy here for 20 years. So we're extremely pleased to now be able to offer customers multiple hands-on Coating Academy sessions at our North American headquarters in Germantown," said Brian Peterson, Senior Director of Coating Technologies.
The new, fully-equipped coating demo and training lab features a Satisloh AR box coater, a flow booth, oven, Hydra-Sonic-5 Ultrasonic Cleaner, and chiller. It meets the best practices Satisloh recommends to their customers – from the actual lab construction to the finish-out to the hardware installed.
"As a global AR category leader, it's important to us that we can provide our customers with experiential equipment and process application learning opportunities," said Rich Hughes, President, Satisloh North America. "Experience has taught us that having operators in our facility, fully focused on new technologies and not distracted by the day-to-day of their lab environment, is the best way for them to learn."
Course topics that are available in 2019 – "Box Coaters: Use & Maintenance" and "AR Lab Setup: Handling & Procedures." Both classes are three-day sessions and are available at a discount for STEP customers. Detailed class schedule is online here. Email questions about Satisloh's Coating and Surfacing Academy classes to academy.usa(at)satisloh.com.
Back
Satisloh experts are ready to answer your questions. We help you make the right machine purchase decision

Satisloh designs and manufactures machines that meet your specific requirements. Request your personalised quote today!