Satisloh continues shaping the future of Optics
May/04/2018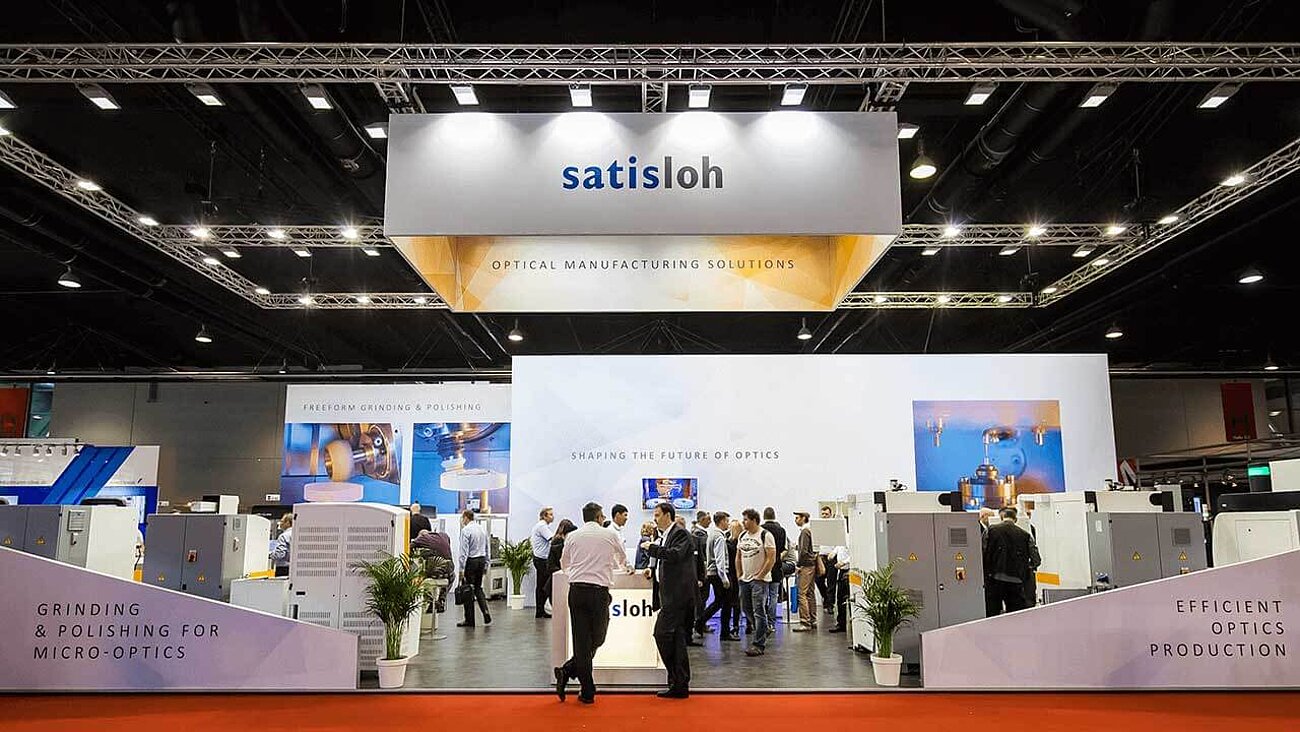 News
Satisloh continues shaping the future of Optics at Optatec 2018
BAAR, Switzerland, and Frankfurt Germany May 04, 2018 - Satisloh, a global leader in manufacturing solutions for both precision optics and ophthalmic markets, will present its latest solutions and services during Optatec 2018 in Hall 3, Stand E62. The company will showcase their innovative products to help customers consistently produce precise and high quality lenses for security, defense technology, medical, and laser applications.
"We are very excited to once again be at Optatec 2018 and present in our booth three solution areas for freeform grinding and polishing, efficiency in optics production and micro optics," said Dr. Jürgen Bode, Head of Satisloh´s Precision Optics Business Unit. "We continue to shape the future of optics by enabling maximum process flexibility and cost-efficient production of optical components. We develop solutions in response to our customer's requests and needs for more flexible high-end technology that maximizes production capacity, maintains consistent accuracy, and improves demand responsiveness while reducing production costs."
Visitors to the Satisloh stand will see exciting machine technology developments for high-end optical components production in the SPM-200 and SPS-200. Innovative software solutions for simplified operation and directly connecting measurement equipment to machines will also be demonstrated. A new automation system HS-200 to increase optics manufacturing productivity for the processing centers SPM-125/SPS-125, SPM-200/SPS-200 and C-300 centering machine. The SP-100 provides insights in the sector of coating. For micro optics production, Satisloh will showcase the C-50 centering machine with an optimized handling system. As a technology innovation, the SPM-10/SPS-10 will be showcased.
The new SPM-10 and SPS-10 are the next generation of grinding and polishing CNC machines for micro optics. Which can produce smaller workpieces than ever before and with greater precision and better repeatability. These are ideal for companies that are looking to produce micro lenses down to the millimeter range and below as well as micro optics aspheres, up to 10 mm.
At Hall 3, stand E62, customers can learn more about Satisloh´s complete product line and talk to our experts who will share their knowledge and recommendations for solutions that ensure outstanding performance.
Back
Satisloh experts are ready to answer your questions. We help you make the right machine purchase decision

Satisloh designs and manufactures machines that meet your specific requirements. Request your personalised quote today!