Satisloh - Changing the Game in the Ophthalmic Industry
February/27/2017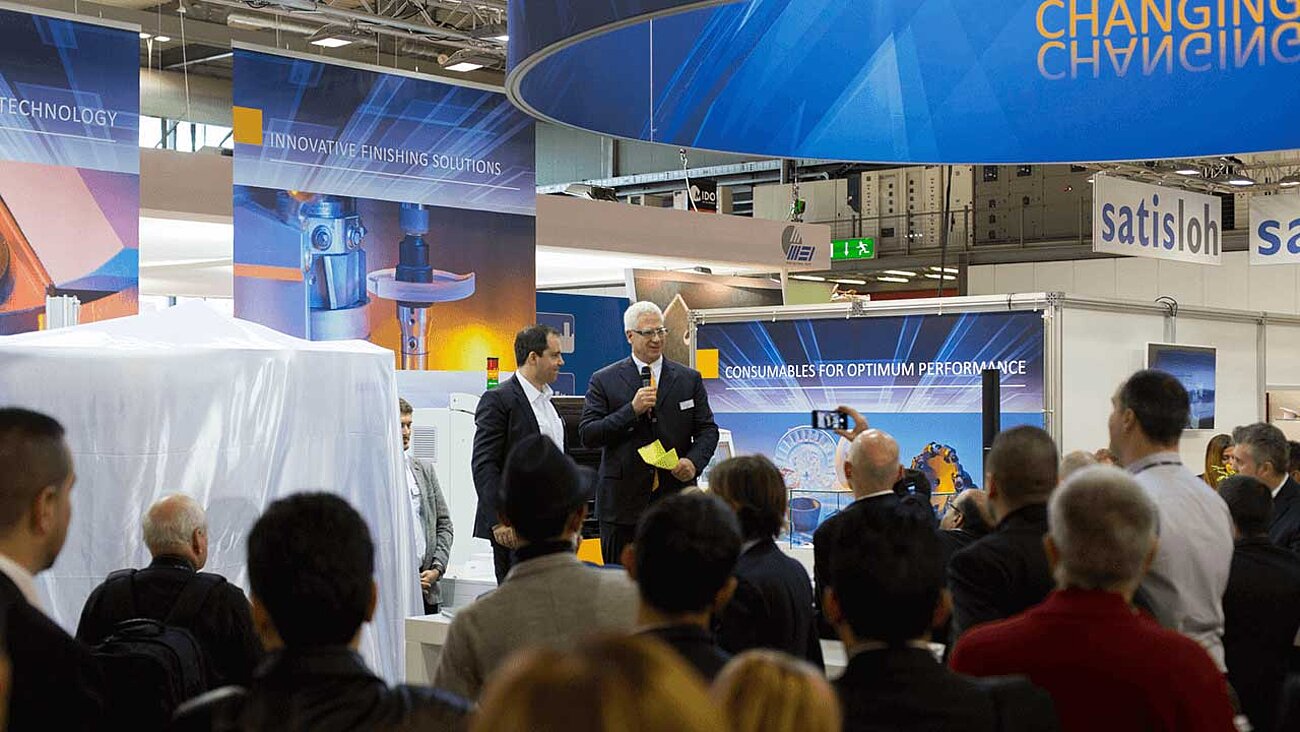 News
Satisloh: Changing the Game in the Ophthalmic Industry at MIDO 2017
BAAR, Switzerland, February 25, 2017 – Satisloh, a global leader in manufacturing solutions for the ophthalmic and precision optics markets, will demonstrate its latest ophthalmic solutions, consumables, tools, and services at MIDO 2017, the largest international eyewear show, held February 25 – 27 in Milan, Italy. Satisloh's booth, located in Hall 5, Stand E28/F17, features the theme "Changing the Game" and showcases a complete array of machines and software for surfacing, coating, and finishing.
"Many ophthalmic laboratories are moving towards automated lens manufacturing to maximize their productivity and improve the delivery time to their customers," said Larry Clarke, President and COO, Satisloh. "To help labs achieve this, we developed the new Integrated Smart Conveyor (ISC), a completely unique automation approach for lens production. ISC is a highly configurable, extremely flexible, intelligent solution at an affordable price. Its brain, Satisloh´s MES-360 manufacturing execution system, tracks and documents all lens production steps and helps labs understand with real-time information how their manufacturing operation can be optimized to improve productivity, yield, costs and service level."
The booth will feature Satisloh's environmentally friendly alloy-free blocking technology (ART) which was honored with the German Ecodesign Award. Also on display ‒ Satisloh's flagship generator, VFT-orbit 2, which sports unsurpassed speed powered by its ultra-fast milling process. Patented VFT fast tool technology enables short "cut-to-polish" processes with ultimate surface accuracy and smoothness.
The highly versatile Multi-FLEX soft-tool polisher provides maximum throughput for high volume production lines. Three independent polishing chambers, the cutting-edge universal-tool approach, and many more innovative features guarantee unmatched flexibility and productivity.
The Lens-Engraver UV266, for easy high precision lens marking, applies semi-visible engravings on lenses, matching the quality and speed of an excimer laser. Yet it is as simple to use and maintain as a CO2 laser system. It combines the advantages of premium engraving quality with easy maintenance and cost efficiency.
Game-Changing AR Coating system
Based on the standard-setting 1200-DLX, the next generation of Satisloh's high volume coating system is completely redesigned for maximized productivity, reliability, and energy efficiency. 1200-DLX-2 is built for the requirements of large labs and stock lens production. It features a new Meissner trap with a 15% larger surface area for faster pump times to the start of the deposition process, which increases throughput and process repeatability. An intelligent, movable shield system optimizes pumping speed and protects against surface contamination. These and many other improvements result in 10% increased productivity, 25% lower energy consumption, 10% reduction in time needed for maintenance and the next level of robust design for maximum uptime. The new coating machine will be available in fall 2017.
Rounding out the line-up of game changing technology is the ES-5 edging system, which combines the low cost per lens and superior edge quality of wet edging with blockless technology.
All Satisloh systems showcased at MIDO 2017 are fully compatible with Satisloh's manufacturing execution system MES-360 and are Lab 4.0 ready.
Back
Satisloh experts are ready to answer your questions. We help you make the right machine purchase decision

Satisloh designs and manufactures machines that meet your specific requirements. Request your personalised quote today!