SPS-30
The SPS-30 micro-optics polishing machine provides optimum accuracy and special conditions for micro-optics fabrication, with a spherical polisher and an optional aspherical polisher.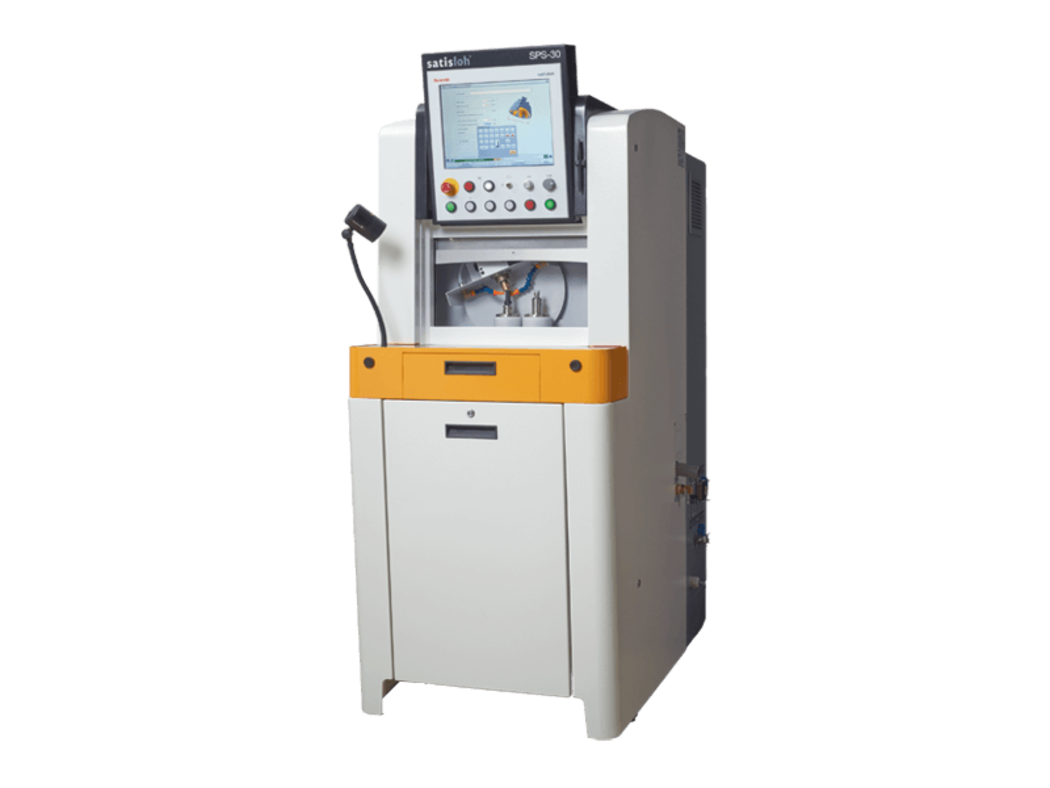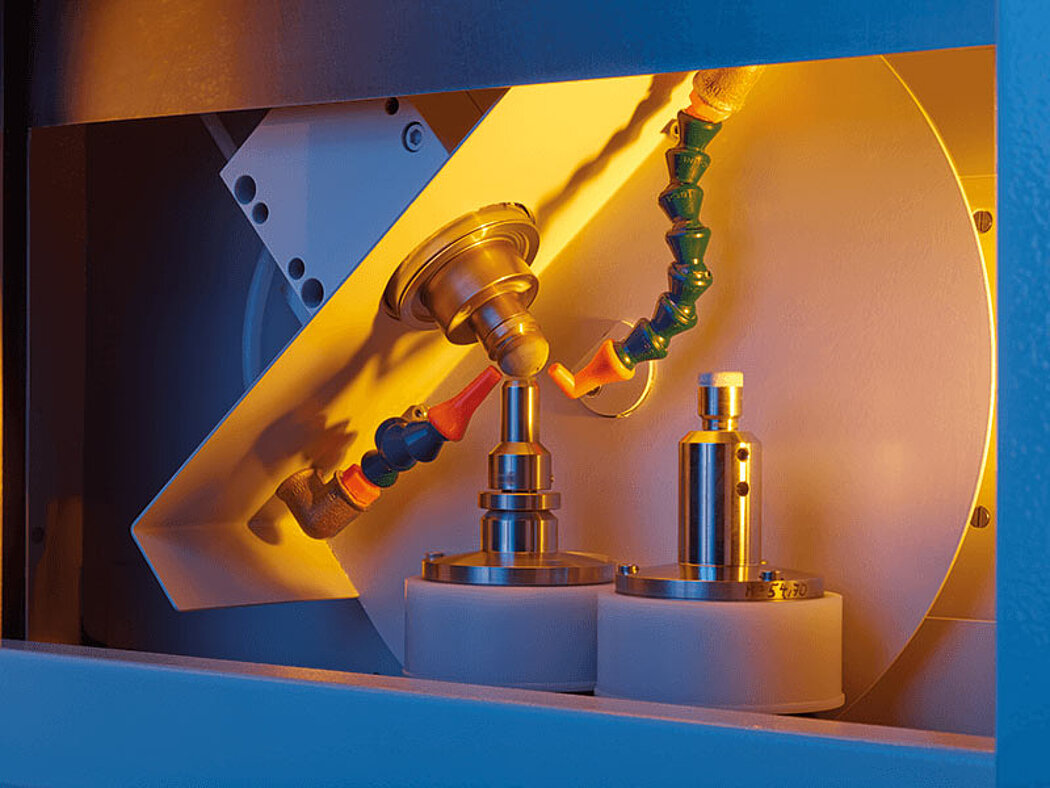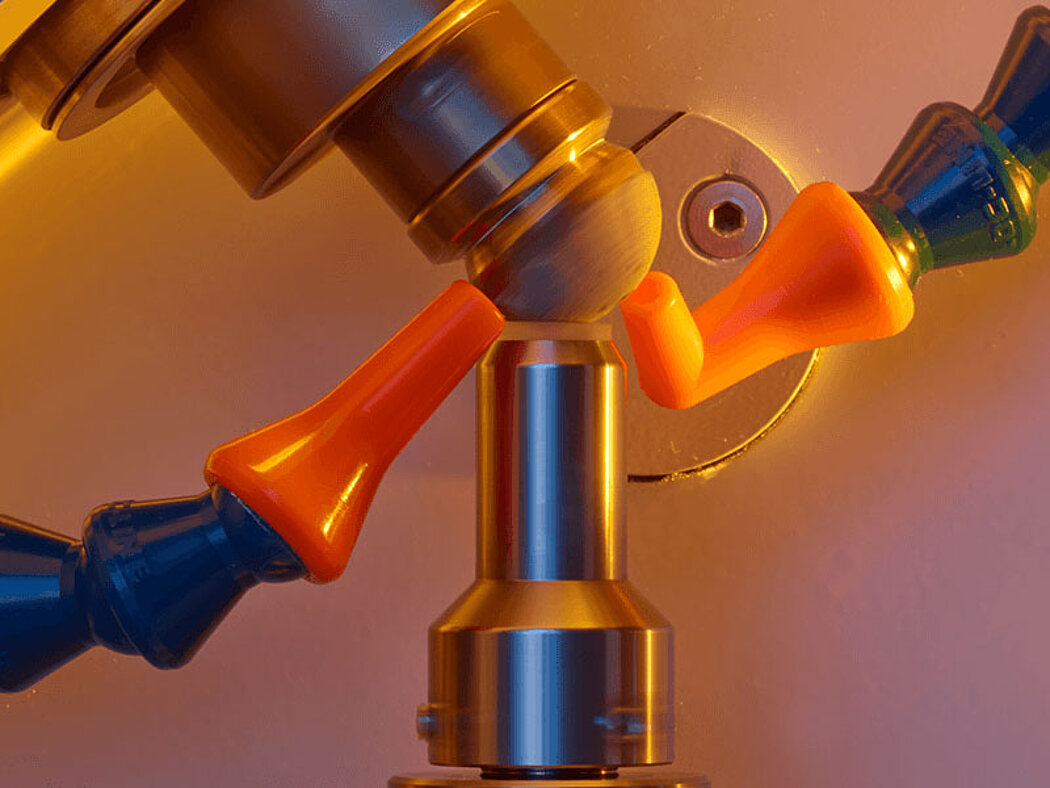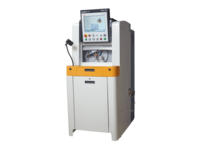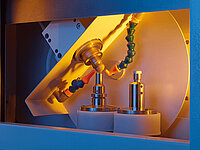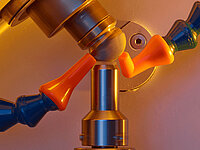 Precision polishing for small spheres and aspheres
The SPS-30 provides optimum results for the polishing of spheres and aspheres (optional) as well as stemp polishing for shapes with higher aperture. Polishing tools can be dressed directly in the machine with the integrated dressing spindle, with up to 6,000 rpm.

Efficient and flexible
The modular spindle concept allows for the processing of multiple geometries all with one machine.
Integrated dressing spindle for dressing of polishing tools.
Tool spindle with infinitely variable speed settings up to 2,700 rpm ensures best results.
Compact construction with minimal footprint requirements.

Reliable and precise
Combines the sensitivity needed for micro lenses with powerful axis drives and direct driven spindles for lenses up to Ø 30 mm.
The machine's Integrated Quality control System (IQS) automatically adjusts for tool wear, compensating for any inaccuracies.
Optional aspherical polishing stemp polishing for high aperture single lenses and multi block holders.

Easy to use
Coated working chamber for fast and easy cleaning.
Easy operation with graphical and menu-guided interface BaSyS.
| | |
| --- | --- |
| Geometries: | Spheres, aspheres |
| Working range: | Ø ≤ 1–30 mm |
| Dimensions (wxdxh): | 700 x 1300 x 1725 mm / 27.6 x 51.2 x 67.9 inches |
| Weight: | Approximately 625 kg / 1378 lb |
All technical data are subject to change without notice. Verify details with Satisloh.
Purchase an SPS-30 and get your MES-360 Lite for free!
Your introduction to Industry 4.0 with MES-360 Lite
Increasing transparency and visibility of your equipment performance is one of the key levers to optimizing your production and reducing costs. MES-360 Lite provides daily reports using pre-established KPI to track machine utilization, production throughput, and top 5 errors for all of your Satisloh Lab 4.0 ready machines.
MES-360 Lite is easy to install, needs minimal maintenance (Windows OS updates), and only requires basic computers skills. The system allows up to 50 machine connection.
Upgrade MES-360 Lite to the full version at any time or add individual modules as your needs change.
Satisloh experts are ready to answer your questions. We help you make the right machine purchase decision

Satisloh designs and manufactures machines that meet your specific requirements. Request your personalised quote today!