THE COATING OF OPHTHALMIC LENSES: REPRODUCIBILITY CRITERIA - TIPS & TRICKS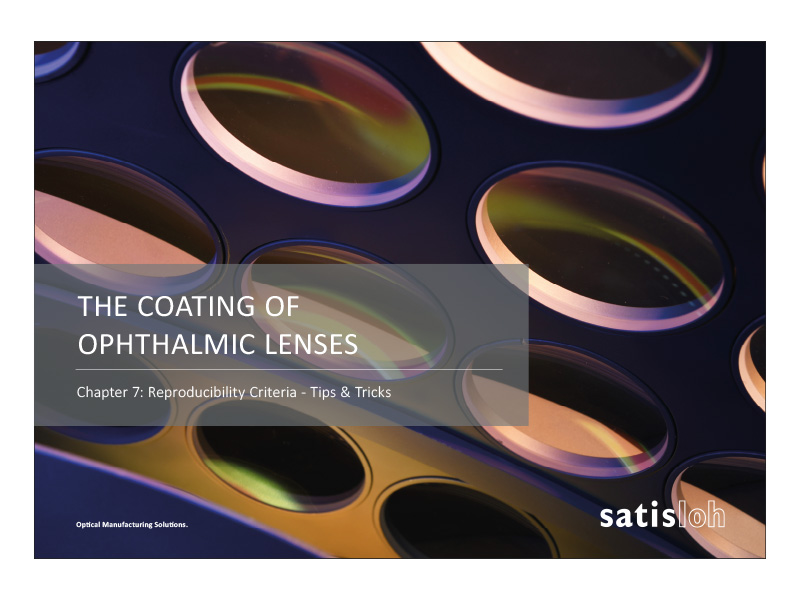 The Coating of Ophthalmic Lenses - Chapter 7: Lens Coating Reproducibility Criteria - Tips & Tricks
All you need to know about initial and calibrated pressure, refractive layer index, deposition rate, and more
---

Missed Any of Our Previous E-books? All of our previous coating e-books are available to download and read on our website.
Satisloh experts are ready to answer your questions. We help you make the right machine purchase decision

Satisloh designs and manufactures machines that meet your specific requirements. Request your personalised quote today!