News Film Lamination Technology
March/31/2022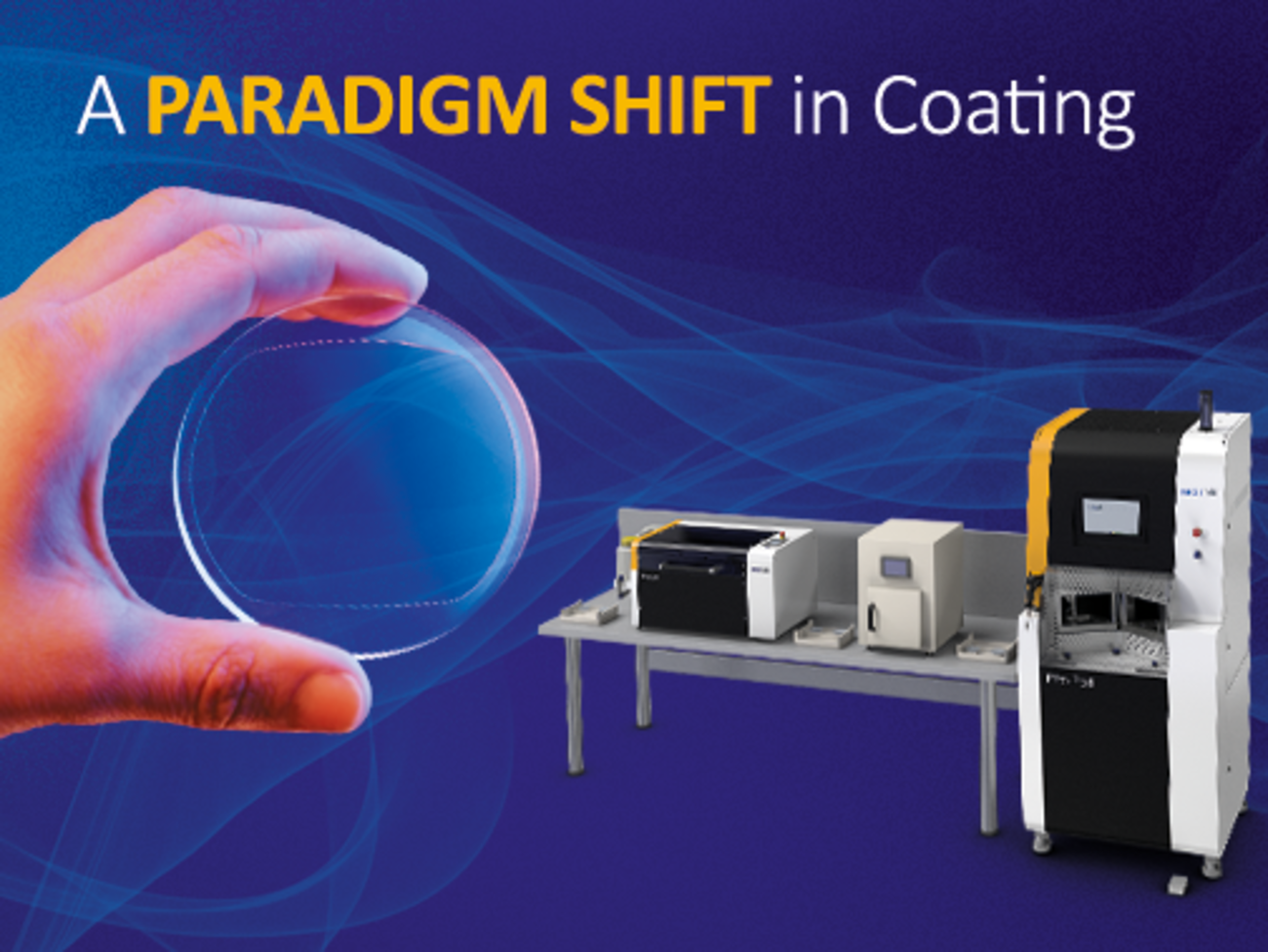 News
BAAR, SWITZERLAND — Satisloh, the leader in optical machinery, announces the launch of its disruptive film lamination technology. It is an alternative to conventional hard and AR coating that is 10 times faster, has significantly lower investment costs, and a footprint of only 5 m² (54 square feet). The new technology and process will be showcased at Vision Expo East in New York, MIDO in Milan, Italy and ExpoÓptica in Sao Paulo, Brazil, as part of its global launch.
"We asked ourselves how we could make it easier for labs to add coating to their production. And film lamination was the answer. It's a truly groundbreaking, unprecedented technology -- enabling virtually any size lab to keep the entire value chain in-house," said Andy Huthoefer, VP Product Management & Marketing. "We're very excited to see this technology revolutionizing coating as we know it."
This new technology produces coated lenses in just 15 minutes per pair, incredibly faster than conventional coating. Satisloh® Tech-Film AR, a pre-fabricated, all-in-one, multi-layer film that replaces several coating consumables by combining multiple coatings and a bonding adhesive, laminates in a few easy steps. The process starts after surfacing when the Satisloh® Hydra-Film cleans the lenses for perfectly clean surfaces, which are then plasma treated in the tabletop Plasma Etch for excellent Tech-Film adhesion. The actual lamination is a two-step process in the Satisloh® Film-Pod:
Thermoforming Tech-Film to the shape of the lens back curve.
Permanently bonding the film to the lens.
"Laminated lenses aren't just coated, they can be ground up to 40% thinner for better cosmetics -- which the end consumer will love. And they're 18 times more impact resistant than traditionally coated lenses compared to FDA standard requirements," said Huthoefer. "And we've eliminated optical imperfections like Newton Rings which occur with non-index matched hard coatings."
Full benefits include:
Low cost of entry: The initial investment is a third of the cost of conventional coating lines as there is no need for an AR coater, hard coater or cleanroom.
Simple process: The complete equipment is extremely easy to operate and requires only minimal operator training.
Ultra-short processing times: Lamination takes only 15 minutes/pair compared to hours for conventional coating.
Premium results: The laminated lens is a premium product, with consistently high coating quality and extraordinary features: thinner, lighter, higher impact resistance, and better aesthetics due to elimination of interference fringes and the exact same residual reflection color every time.
Sustainability: Film Lamination does not use any hazardous materials in the labs (e.g. hard coating lacquers). Energy and water consumption are also lower than with conventional coating.
Compact size: Typical coating operations require a minimum of 19m2 / 450 ft2 for both processing and utilities. Film Lamination is extremely compact using 5m2 / 54 ft2, making it a realistic option for most labs.
To find out more about Satisloh's Film Lamination in your lab, visit https://www.satisloh.com/ophthalmic/film-lamination
Back
Satisloh experts are ready to answer your questions. We help you make the right machine purchase decision

Satisloh designs and manufactures machines that meet your specific requirements. Request your personalised quote today!